Battlefield 2042 servers are currently down on PS4, PC, and Xbox One. Since the recent patch update, players are experiencing login and disconnection issues on Battlefield 2042 EA and US servers. Players are also facing issues like BF2042 matchmaking timeout, unable to load persistence data, and error codes ( 15-7A, 600p:13c, and 600p:4c). You can check the latest Battlefield 2042 server status and maintenance details below.
Latest Update: Players on PlayStation 4 and Xbox One running into issues while connecting to Online Services and Matchmaking. The game devs are working on it.
Is Battlefield 2042 Server Online?
No, BF 2042 servers are down and players are facing login issues. More details regarding maintenance will be available soon.
Battlefield 2042 maintenance details
If you are wondering how long will BF2042 be in maintenance? the answer is a couple of hours.
November 22, 2022 – The game devs will perform Battlefield2 042 server maintenance across all platforms, starting at 07:00 UTC.
Battlefield 2042 Update 3.0.0 goes live across all platforms at 08:00 UTC. Season 3: Escalation and its Battle Pass Progression will become available on the same day at 12:00 UTC.
---
June 27, 2022 – The game devs will perform Battlefield2 042 server maintenance across all platforms, starting at 07:00 UTC.
We recommend that you check for and install any available console updates. Follow the steps below to check for updates manually. Be sure to allow any updates to install completely before beginning your game installation.
---
July 6, 2022 – Update 1.1 for Battlefield 2042 goes live across all platforms on July 6 at 08:00 UTC
---
June 17, 2022 – The devs are looking into the Load Persistence Data Errors that have just appeared for players launching the game. Some of you can currently reach the home screen, but cannot connect to a server.
The game devs are continuing to investigate the issues that are preventing players from logging in and playing the new Season One content.
The Battle Pass is now active, but to reduce the number of Data Persistence errors, the game devs temporarily restricted it from granting unlocks. You're still earning progression on the Battle Pass, and unlocks will be delivered once we've solved our other issues.
"Our teams had many of you back in and playing over the last hour, and our attempts to restore services has resurfaced the error. We're now reverting these changes to get you back in."
The devs have managed to make changes, and get some of you back into servers over the last 30 Minutes. Some players may still receive a Persistence Data Issue. Reload your game if you do. Servers are now active again and you can now login and play Season 1: Zero Hour.
Known Issue: Battle Pass and Progression – When you reach the main menu on first login, you may see incorrect information. Once you've completed a full round, your data should resync, and you should be granted the correct unlocks.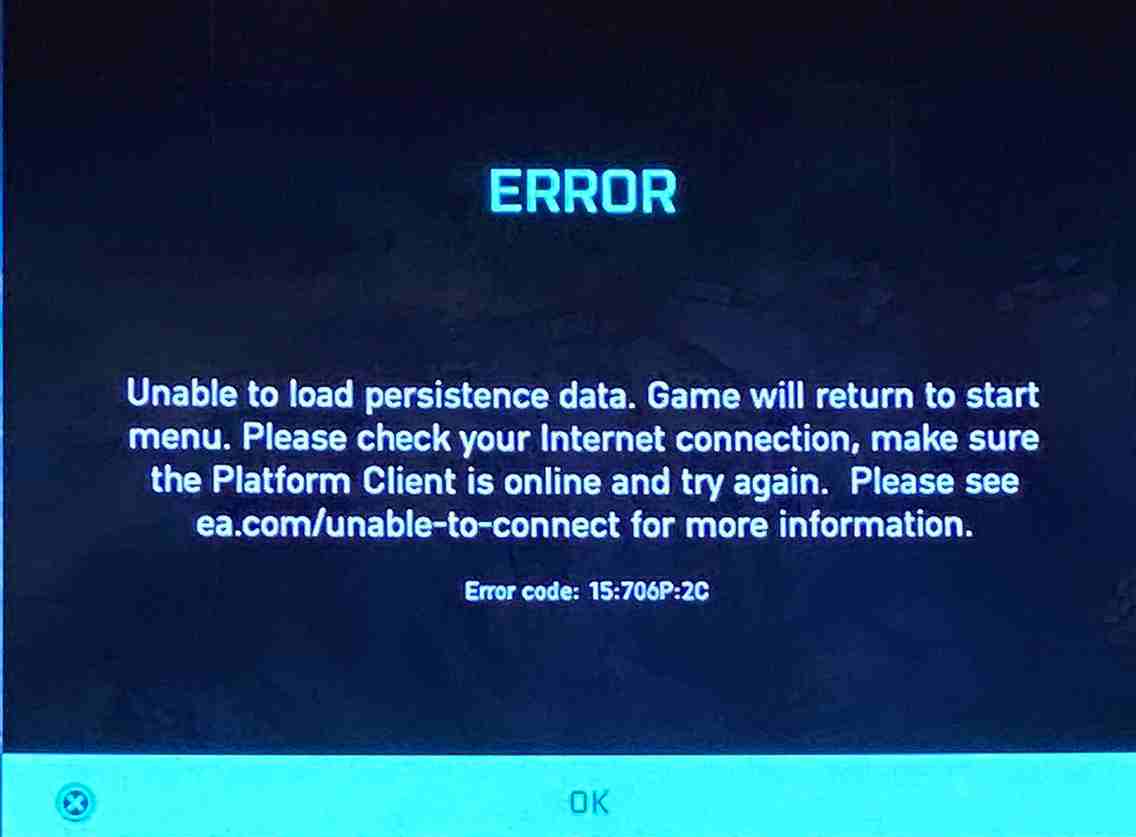 Since the release, players are experiencing several bugs with the game. Players are experiencing Battlefield 2042 login and disconnection issues.
Players are getting the following error codes.
Error code 1:4688822970:2003I Unable to connect to the EA servers.
error code 2002g
Battlefield 2042 error code 15 and more.
Read how to fix Battlefield 2042 Error Code 15-7A
How to fix Battlefield 2042 Error Code 600p:13c and 600p:4c?
How to fix Battlefield 2042 Unknown Error 2:2600J
Checking for updates on PlayStation 4
Check Game Update
Hover over to the game.
Press the Options button.
Now select Check for Update.
If a game is already updated to its latest version, you'll see the following message: The Installed application is the latest version.
Check PlayStation System Software Update
Select the Settings menu.
Now select System Software Update.
Install any available updates.
Follow the onscreen steps to complete the update.
Checking for updates on Xbox One
Open the dashboard menu.
Select Settings, then select All Settings.
Select System, then select Updates.
Now Update Console.
Follow the onscreen steps to complete the update.
Check for update on PC(Steam).
Open the Steam application on your PC or Mac and click "Library" at the top of the window.
Right-click the game in your library that you want to change the update settings of, and select "Properties" from the drop-down menu.
Select the "Updates" tab.
How to check BF2042 Server Status?
Players can check the status from here. Click the icon to check the server status for Battlefield 2042.
Check Battlefield 2042 Server Online Status for PS4 here
Check BF2042 Server Status for PC(Origin)
Check Battlefield 2042 Server Status on Epic Game Store
Check Battlefield 2042 Server Status on PC (Steam)