A new WWE 2K22 update 1.16(1.016) released PS4, PS5, PC, and Xbox One. According to the official WWE 2K22 1.16 patch notes, the latest update improves logo use, Create, ladder bridges, and general gameplay. WWE 2K22 patch 1.16 download size is around 368 MB on the PC and 651 MB on the PlayStation 5.
Update: – Players may face online play match failures when players with a different version of the game. Update your game to fix this issue.
The game is now available for everyone on consoles and PC. It receives positive reviews from critics and players.
Previously, update 1.05 was released with various tweaks and changes. Unfortunately, since the launch, players are experiencing several issues related to glitches and crashes. WWE 2K22 patch 1.16 is expected to fix a few of these issues.
Related: Read How to Delete WWE 2K22 Reserved Space? 
WWE 2K22 Patch 1.16 Notes – July 18, 2022
Added The Whole Dam Pack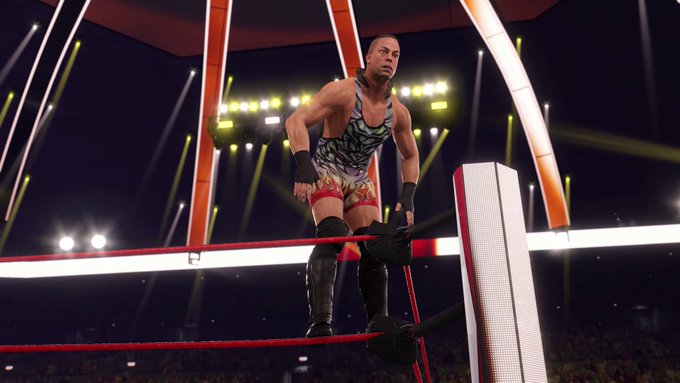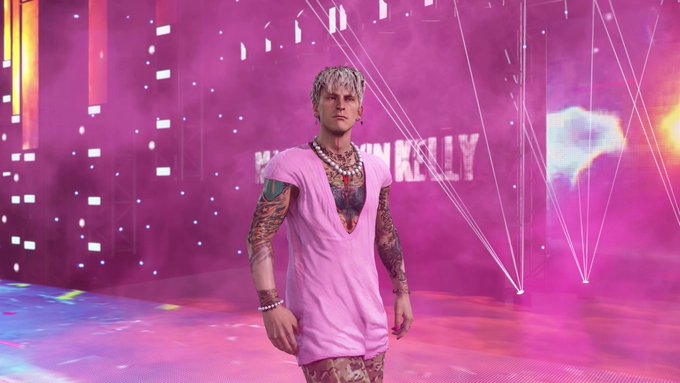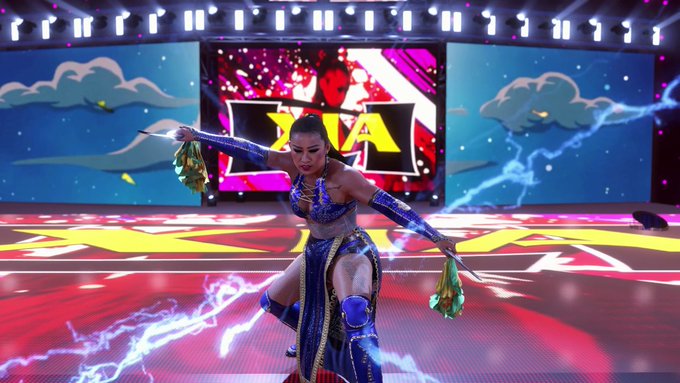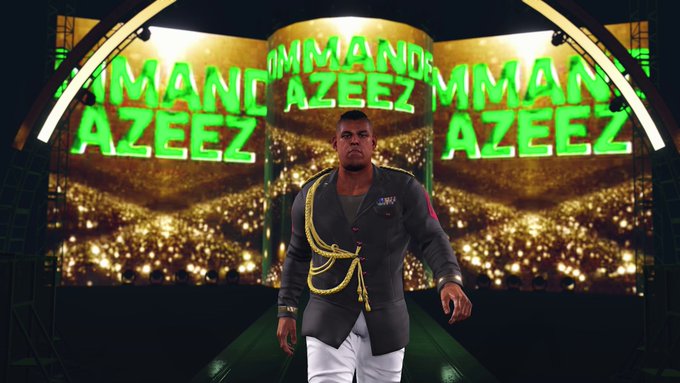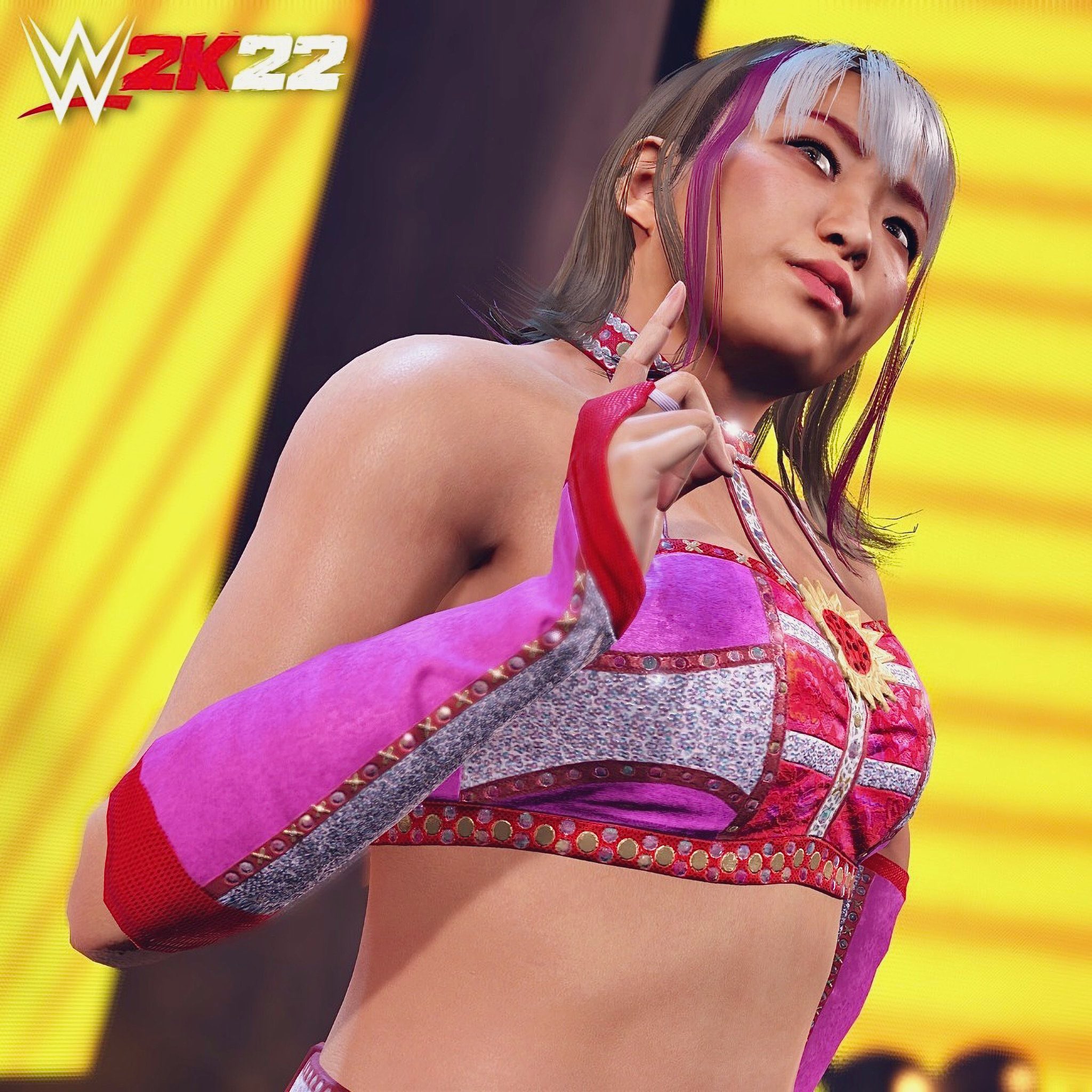 Bug Fixes
GAMEPLAY
Addressed reported concerns regarding warping issues when a reversal is triggered
Addressed reported concerns regarding Superstars getting stuck on cage wall on reversals
Addressed reported concerns regarding clipping and floating during gameplay
Addressed reported concerns regarding  animations not syncing
Addressed reported concerns regarding instances where the AI stops attacking opponent on the cage
Addressed reported concerns regarding the AI entering an idle state when going Backstage
Addressed reported concerns regarding instances where the signature meter wasn't being consumed when executing a signature move
Addressed reported concerns regarding the AI remaining idle on the ground
Addressed reported concerns regarding blood being applied to the attacker during a match
Addressed reported concerns regarding damage not being applied to some moves
Addressed reported concerns regarding some moves being spammed to exploit wins online
Addressed reported concerns regarding instances where the AI wasn't attacking with a weapon vs a grounded opponent
Addressed reported concerns regarding instances where "move thief" was failing to trigger
Addressed reported concerns regarding instances where Superstars can climb on top of another Superstar during a Cage MatchONLINE
Addressed reported concerns regarding custom images not displaying properly in online matches.
Improved stability in online lobbies.
Improved stability when downloading and applying custom portraits.
Improved stability in Community Creations.CREATE
Improved overall stability in Create a Superstar
Improved part compatibility in Create a Superstar
CAA
Visual condition will now reset when leaving the setting without saving.
CAS
Second attire slot visuals will now update properly
CAE
Ronda Rousey's entrance theme can now be reapplied to Ronda Rousey after a change Addressed reported concerns regarding the Smackdown! Referee Attire not appearing when selected.
---
The following changes were added previously.
GENERAL
General stability and performance improvements
Various cutscene improvements for MyRise
Improved hair/CAS part interactions
Improved skin and eye shaders for various Superstars
Updated character likenesses of various Superstars
Improved texture blending and materials on 100s of hair models
Changed the maximum number of favorite creators to 50
Implemented criteria for nWo standalone bonus content
Improved memory management of large numbers of logos when navigating multiple game modes and menus
Increased array limit for logos to accommodate large numbers of downloaded logos
Added and removed NG tags to improve CAS part combinations
General hair updates and improvements
General tattoo updates and improvements
GAMEPLAY
Addressed reported concerns where enemies might take low or no damage in specific engagements
Various prop and arena interaction improvements
Various cage collision improvements
Improved superstar AI in special circumstances in tag matches
Improved dive attacks vs. ladders
Improved ladder dismounts
Improved Superstar ally interactions in tag team steel cage matches
Improved finisher reversals during run-ins
Updated pyro in some entrances
Improved logo/embossing interactions in Create a Championship
Addressed reported concerns related to poses and Superstar registration during some reversals
Improved interactions with steel steps when they are placed in the ring
Improved Superstar interactions with ropes
Addressed reported concerns related to Spear 2 attack while referee is close to defender
Improved elimination behavior in Royal Rumble
Improved taunt buffs and meter gain from Submission loops
Improved Royal Rumble elimination setups by AI
Improved Superstar AI in special circumstances in tag matches
Tuned downtime values for some moves
Tuned rollout recovery times
Increased difficulty of button mash pin kickout when more than two finishers have been received
Increased illegal tag team stun duration for long tag matches
Addressed reported concerns of exploits where certain finishers could not be reversed
Tuned homing for Sweet Chin Music
Tuned elimination difficulty in Royal Rumble when less than 3 Superstars are in the ring
Tuned stun duration in relation to permadamage
Addressed reported concerns with Austin Theory's finisher
ONLINE
General stability improvements
Addressed reported concerns with abandoned lobbies
Improved lobby performance with partial AI-populated matches
Addressed reported concerns with long (15+ match) online sessions
Improved performance of custom portraits in online lobbies
MyFACTION
Improved reward icon visibility for weekly Evo challenges
Addressed reported concerns regarding an exploit connected to weapon baiting in Faction Wars
Added MyFACTION nWo Standalone cards
Added improvements to the logo use, Create, and ladder bridges.
Added general gameplay improvements.
Improved Superstar interactions.
Improved stability and visuals
Fixed some other crashes.
Download free WWE 2K22 update 1.16 on PS4, PS5, PC and Xbox One.