WWE 2K22 is now available to download on PC, PS4, PS5, and Xbox. Unfortunately, since the release, some players are experiencing issues, WWE 2K22 crashes, error codes, lag, and more. Today, we have compiled a list of WWE 2K22 known issues, bugs, and glitches.
Download the recently released day 1 patch for the game. Check out more details below.
WWE 2K22 known issues, glitches, and bugs (Updating..)
Here is the list of some known issues in WWE 2K22
WWE 2K22 low FPS and Shuttering issue
Players are reporting low FPS and shuttering issues in the game. A fix will roll out soon.
Related: Check Best WWE 2K22 PC Setting for High FPS Boost.
WWE 2K22 performance issues.
Some players are facing various performance issues with WWE 2K22. The game devs are working on a fix for these problems.
Related: Best Graphics Settings for WWE 2K22
Not enough free space on system storage issue in WWE 2K22
Some players are experiencing an issue where they are unable to install the game with the following error message.
"There is not enough free space on the system storage. Up to 2148 MB free space may be required to create data. Please exit the game and obtain the necessary free space"
Workaround – Verify the game files to fix this issue. Follow the steps below to verify the WWE 2K22 game files.
Launch Steam
Now, right-click the WWE 2K22.
From the drop-down menu, select Properties…
Select the Local Files tab and click the Verify integrity of game files…
button.
Steam will verify the game's files. This process may take several minutes
GRAPHICS_DEVICE_REMOVED Error in WWE 2K22
Players are game crashing issues with the following error message on the screen.
"GRAPHICS_DEVICE_REMOVED: The GPU is not responding to any more commands. This is probably because an invalid command was passed by the calling application."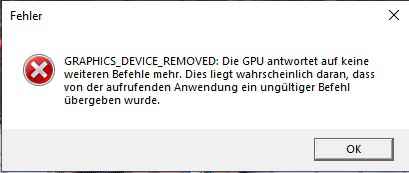 A fix will roll out with the next patch.
WWE 2K22 fail to launch or crashes
Players are also reporting game launching bugs where the game fails to launch and sometimes randomly crashes. The game developer team is working on a fix.
Related: How to Get WWE 2K22 VC (Virtual Currency)?
Fail to install and installation stuck issue in WWE 2K22
WWE 2K22 fail to install and in some cases stuck at the installation screen. Players are also facing error code CE-100005-6 while installing the game. The game devs are looking into this issue.
Character creation issues in WWE 2K22
The game crashes when the player tries to create a new character. A will roll out soon.
WWE 2K22 Network Disconnected issue
WWE 2K22 Error Codes
Some players are reporting WWE 2K22 error code CE-107891-6 on PS5. There is no word from the dev for this error code.
Windowed Mode Issue
Players are reporting that game stuck in Windows mode. Workaround: Restart your game.
Controller not working
Players are experiencing this issue when their controller stop working during the match. Some players also reporting this issue on 2k showcase.
Workaround: Before launching the game, make sure your pc recognizes the controller.
WWE 2K22 Code Redeeming issue
Some players are facing issues where their codes didn't redeem when they tried to use them. This issue was due to the time region difference.
Many of these bugs are known to the developers and they are working hard to fix them.