A new Overwatch update 3.36 is now available to download on PS4, PC, and Xbox One. According to the official Overwatch 3.36 patch notes, the latest update brings Overwatch Anniversary Remix: Vol. 1 featuring all seasonal brawls, Weekly Challenge Rewind, and 6 remixed Legendary skins. Apart from this, Overwatch patch 3.36 also includes performance improvements.
Previously, a big update added a new Lunar 2022 Year of the Tiger event to the game.
Unfortunately, since the last patch, players are facing several issues while playing the game online. Today's Overwatch version 3.36 will fix a few of these issues.
Overwatch 3.36 Patch Notes – Official
Overwatch Anniversary Remix: Vol. 1
It's time to grab your gilded weapons and put on your party skins–the sixth anniversary of Overwatch has arrived! Here's to six years of steadfast payload-pushing, jaw-dropping trickshots, tenacious teamwork, and a community filled with unmatched passion. To celebrate the occasion, we're unlocking the skin vault and bringing back six limited looks that you might have missed out on–with an exclusive twist. Your second chance to secure these skins has arrived; unlock elegant new variants of past Legendaries like Oni Genji, Nevermore Reaper, Witch Mercy, and more. The festivities are just getting started, so keep an eye out for more content to come!
ANNIVERSARY SKINS AND MORE
Celebrate Overwatch's anniversary by earning new collectibles; plus, items from past events are available once again (except rewards from past challenges)!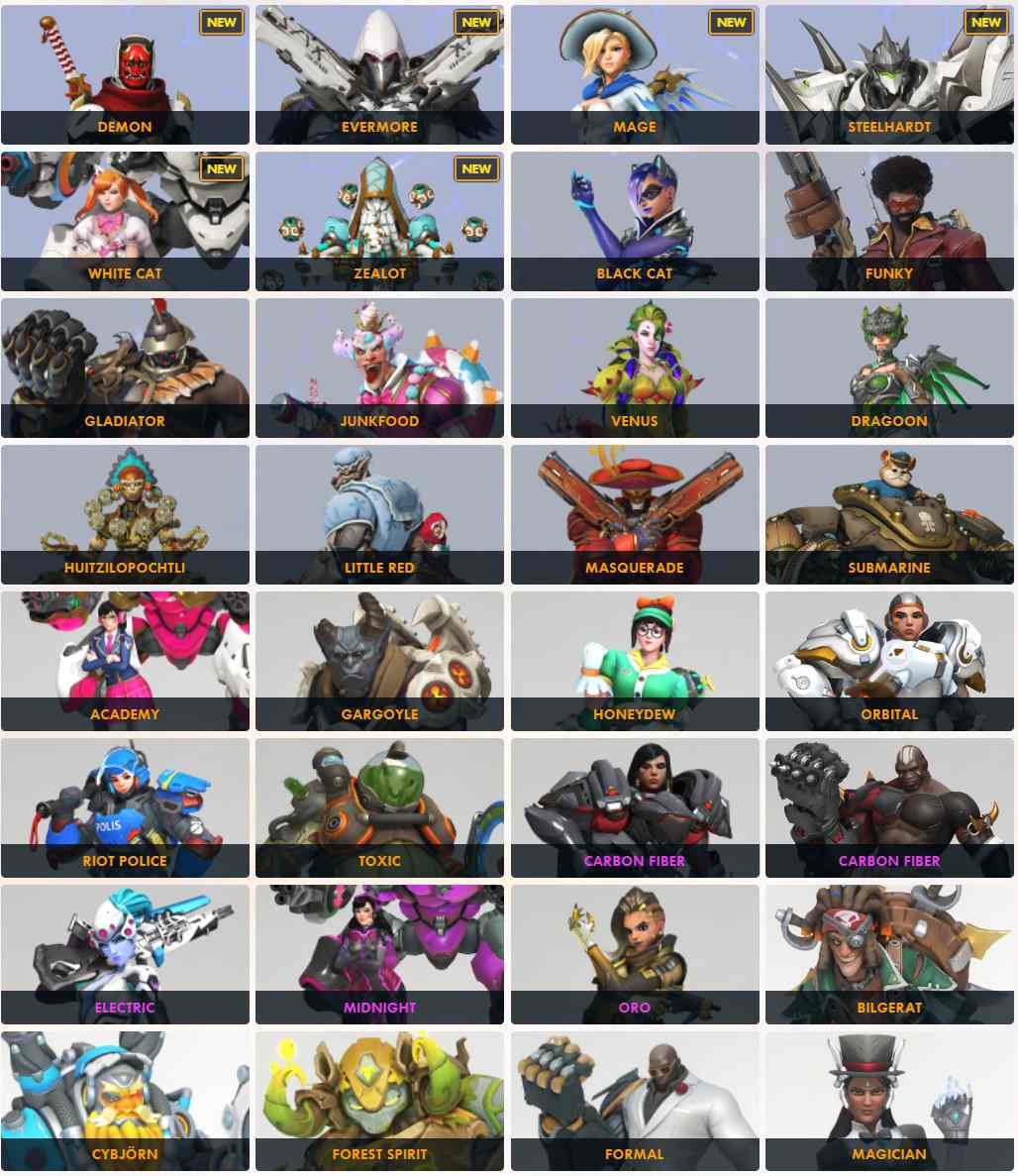 COLLECT COMMEMORATIVE LOOT
Along with new collectibles, Anniversary Loot Boxes have a chance to contain items from past Anniversary and seasonal events. In addition to earning Anniversary Loot Boxes by purchasing them in the shop, unlock one Legendary Loot Box just for logging in. Don't wait too long, though–Anniversary Loot Boxes will vanish when the event ends on April 26.
Bug Fixes
D.Va
Addressed an issue where the general CC reduction for tanks was not applying to D.Va's mech.
Reinhardt
Addressed an issue that caused Charge to affect previously charged enemies.
Winston
Addressed an issue where Leap was doing more damage than intended.
Download free Overwatch update 3.36 for PS4 and Xbox One.