The King Of Fighters XV (KOF XV) update 1.20 patch notes released for PS4, PC and PS5 (1.002) players. According to the official KOF XV 1.14 patch notes, the latest update added a free DLC Character OMEGA RUGA with new content like his special costume, a new stage, and new music. In addition, the latest KOFXV patch 1.20 also includes a new game mode (BOSS CHALLENGE).
Previously, a day one patch was released with various adjustments and fixes. Recently, a hotfix was also released.
Unfortunately, some players are facing kof xv unable to login issues. Today's KOF 15 patch 1.20 will fix a few of these issues.
KOF 15 Update 1.20 Patch Notes – April 14, 2022
Free DLC Character OMEGA RUGAL joins KOF XV on April 14th! New game mode BOSS CHALLENGE also added!
Bug Fixes
・Fair Play Score reset
・Added Characters
・Added Game Modes
・Other bug fixes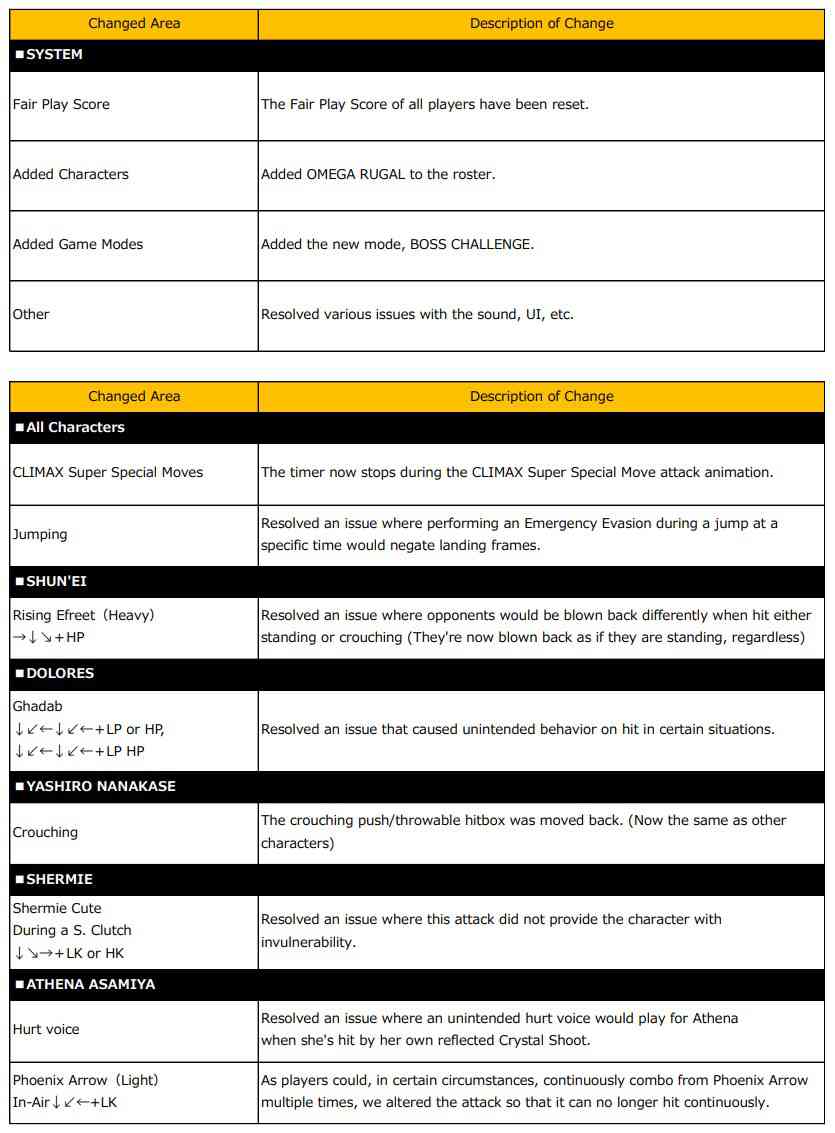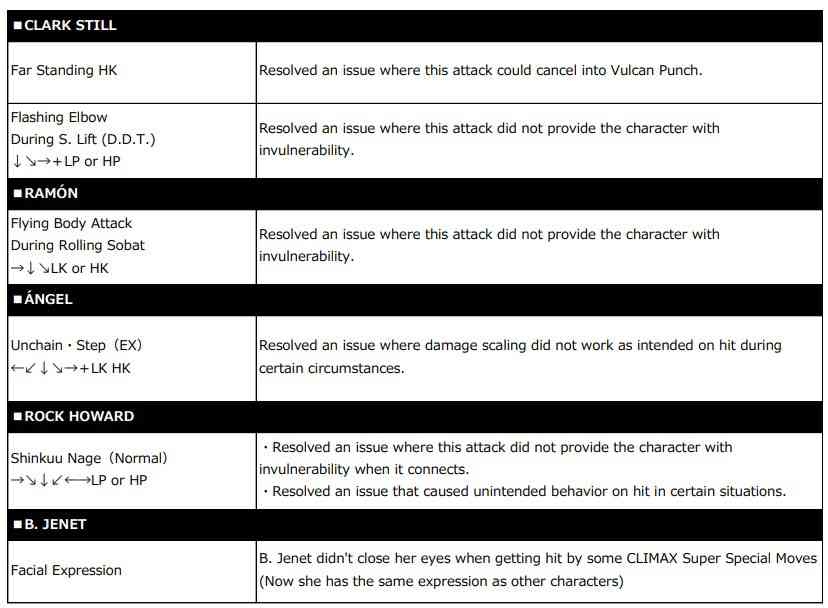 The King Of Fighters XV (15) patch 1.20 for PS4 is now available for download.