Rocket League update 1.49 is now rolling out for players on PS4 and Xbox One. According to the official Rocket League 1.49 patch notes, the update comes with 'Zephyr' Crate with a new 'Cyclone' Battle-Car. It's based on the Breakout hitbox – complete with unique Engine Audio and Common Decals that come along with it. Apart from this, Rocket League version 1.49 also contains bug fixes including changes to Twinzer's painted appearance, crash/freeze fixes when loading into Competitive Matches on the consoles, an adjustment to the 'Hammerhead' Decal for Mantis, and more. Check out more details below.
Previously, a big patch was released which added a confirmation dialog to the "Report Server" button as well as updated the appearance of the 'Twinzer' Car Body when affected by Paintable attribute. Unfortunately, many players were experiencing a number of issues when trying to play. Today's Rocket League patch 1.49 is expected to fix all these issues.
Rocket League Update 1.49 Patch Notes
NEW CONTENT
Crates and Keys
Rocket League 1.49 added 'Zephyr' Crate.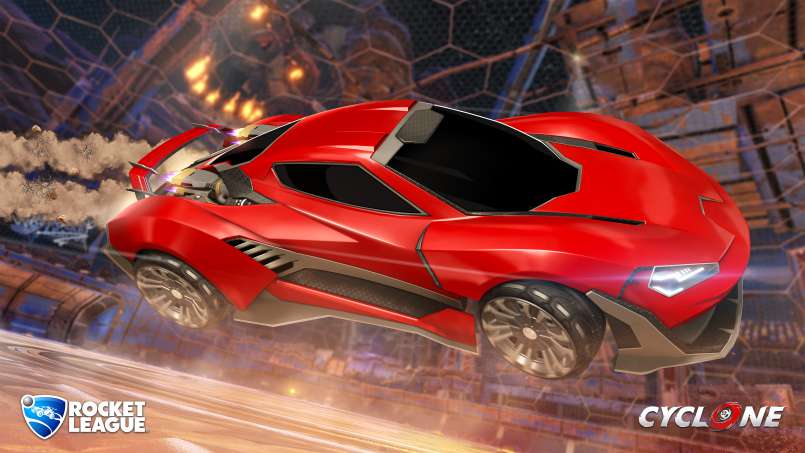 CHANGES AND UPDATES
Performance Graphs (Steam)
Players on Steam can now enable six different Performance Graphs

Performance Summary
Performance Graph (short)
Performance Graph (long)
Network Summary
Network Graph (short)
Network Graph (long)

Performance: Displays FPS, Frame and GPU data
Network: Displays Packet, Latency and other relevant connection data
Rocket League update 1.49 now allows you to enable/disable graph display in the Options>Interface menu, or by pressing F10 on your keyboard.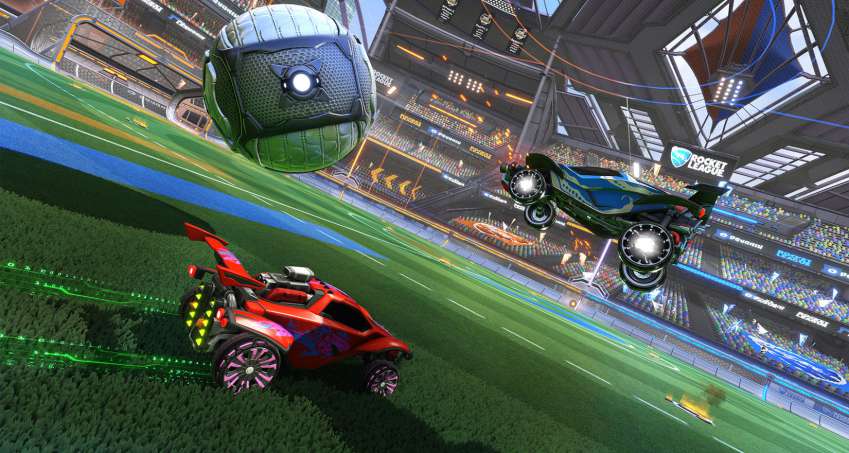 Bug Fixes in Rocket League 1.49
General
[Xbox, PS4] Rocket League update 1.49 fixed an issue causing client crash or freeze when joining a Ranked Doubles or Standard match from an end-match screen.
Decals no longer cover Painted portions of Twinzer Car Bodies.
Hammerhead Decal no longer covers Painted portions of Mantis Car Bodies after Zephyr Update.
Rocket League 1.49 addressed lens flare so it no longer shines through ball or trees on DFH Stadium and Beckwith Park (Midnight).
[PS4] Improved texture filtering on several maps.
Painted Zeta Wheels now properly display in thumbnails after Rocket League version 1.49.
[Switch] Black secondary paint on Breakout Type-S no longer displays as Brown
Turtle Tribe Decal is now properly aligned on Octane's roof.
'99 Nissan Skyline GT-R R34 Engine Audio is no longer overwritten by default Engine Audio when equipped.
KNOWN ISSUES
Items can no longer be removed from a trade by clicking them on the right trade window after adding them to a trade.

This issue will be addressed in our next update

Paint finish on the ''89 Batmobile' may look different than before.

This issue will be addressed in our next update

Trails slightly off-center behind '99 Nissan Skyline GT-R R34 Wheels.

This issue will be addressed in our next update

After Rocket League patch 1.49, new item notification shows for some players in Garage despite having no new items.
[macOS. SteamOS] Textures on some buildings in the background may be missing.
On Salty Shores, some ground textures load a few seconds after reaching the Choose Team screen.
Images of Painted 'K2' Wheel variants may not display correctly in the Garage.
Moving quickly between the Showroom and Garage may cause Boosts and Trails to not display properly when viewing in Redeem Rewards and Crate Preview menus.
Some Gray Wheels (Voltaic) may appear similar to Titanium White variants after Rocket League 1.49.
Black texture can be seen sometimes outside of the Neo Tokyo and Tokyo Underpass Arenas after Rocket League version 1.49.
Rocket League update 1.49 is now available for download on PS4.