Fortnite update version 2.41 is now rolling out on PS4, PC and Xbox One. According to the official Fortnite update 2.41 patch notes, the latest update brings various gameplay changes and bug fixes. Apart from this, Fortnite version 2.41 also includes stability and performance improvements.
Previously, a big Fortnite Chapter 2 update was released with a new map, new features, and gameplay changes. Apart from this, Fortnite battle pass also includes pogo sticks, boats, fishing, and more.
Unfortunately, many players are still experiencing a number of issues while playing the game. Today's Fortnite update 2.41 update is expected to fix a few of these issues. Check out more details below.
Fortnite Update Version 2.41 patch notes
New
Added new content for Save The World.
Introducing Save the World Beats of the Week. This week, take part in a new narrative questline to unlock the new Outlander, Willow. Don't forget to pick up the Gravedigger, which is returning to the Weekly Store!
THE DOOR TO DARKNESS
Make a reservation for terror! Join the Homebase crew for a nightmarish stay at legendary Oakdirge Lodge, Stoneplankentwine's third most haunted hotel.
WILLOW – THE NEW OUTLANDER HERO!
Willow focuses on ability eliminations to generate a Phantasm, and Health loss to gain strength.
Standard Perk: Ghoulish Cackle

Ability damage is increased proportionate to player Health missing.

Commander Perk: Ghoulish Cackle +

Ability damage is increased proportionate to player Health missing.
Ability eliminations have a chance to summon a Phantasm which seeks out nearby foes and explodes, dealing damage in a small radius.
GRAVEDIGGER ASSAULT RIFLE
This popular assault rifle returns! Gravedigger fires medium ammo, gaining damage and impact at the cost of accuracy and fire rate. The Gravedigger is available from the weekly store starting October 23 at 8 PM Eastern Time until October 30 at 8 PM Eastern Time.
BUG FIXES
Homebase released a hotfix last week to tone down the restriction of the system and Commanders are reporting improvements across the board. We're taking the feedback further in the v11.10 update by removing the leeching system from private matches and friend matches.
Additionally, we're taking another look at spawn points for SSDs as we've noticed the feedback regarding cross spawns at Ramp West and Beach North in Twine Peaks. We're working to correct this in the v11.10 update.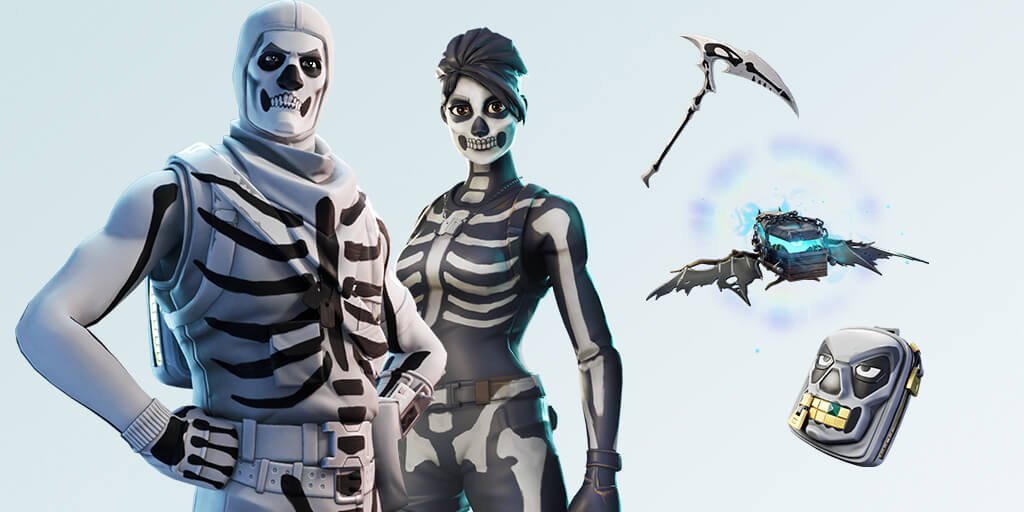 Bug Fixes
General
Reports of FPS issues on PC.
Friends not appearing in the Friends List.
Battle Royale
Unable to use swapped-to items when a character is backed up against the camera.
"Ready Up!" button not appearing in Squads matches until the entire party is eliminated.
An issue with "Get an elimination from 50m or further" Open Water Challenge.
Daily Punchcard remaining on-screen.
Gift wrap missing for gifted Battle Passes.
Addressed crashing issues.
Added network connection improvements.
Fixed framerate drop and freezing issues.
Performance and stability improvements.
Added fixes for stuttering/lag issues.
Other under the hood fixes.
Fortnite update 2.41 for PS4 and Xbox One is now available fo download.