Fortnite update 24.30 is rolling out on PS4, PS5, Xbox One, Switch and PC. According to the official Fortnite 24.30 patch notes, the latest update comes with some new changes, new skins, events and more. In addition, today's Fortnite version 24.30 also includes stability fixes.
Previously, a major update 23.30 added new features, new LTM modes, new changes, and much more. Unfortunately, players are still facing several issues with the game. Today's Fortnite patch 24.30 will address a few of these issues.
Read more details below.
Fortnite 24.30 Patch Notes – May 2, 2023
New Star Wars Items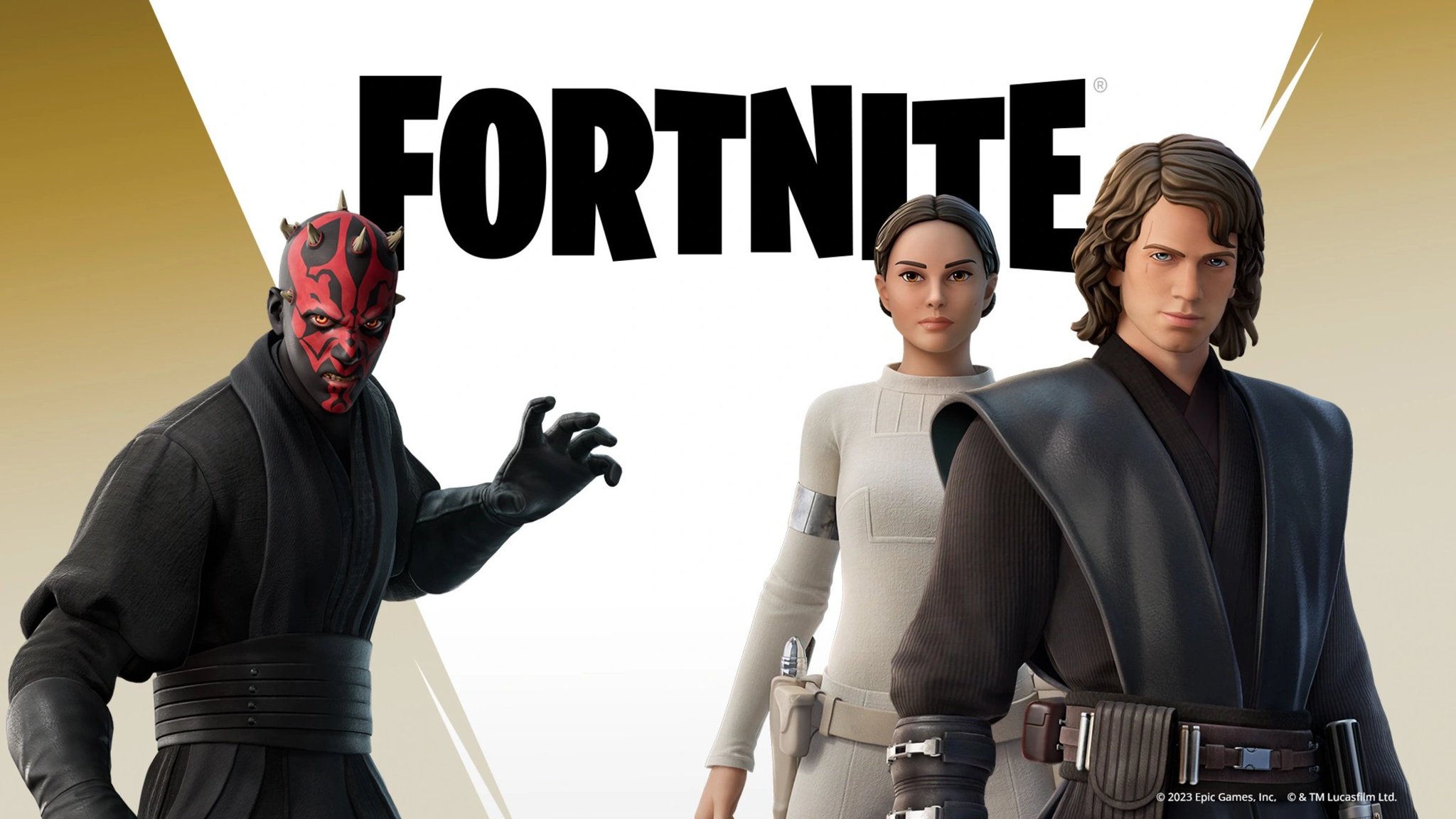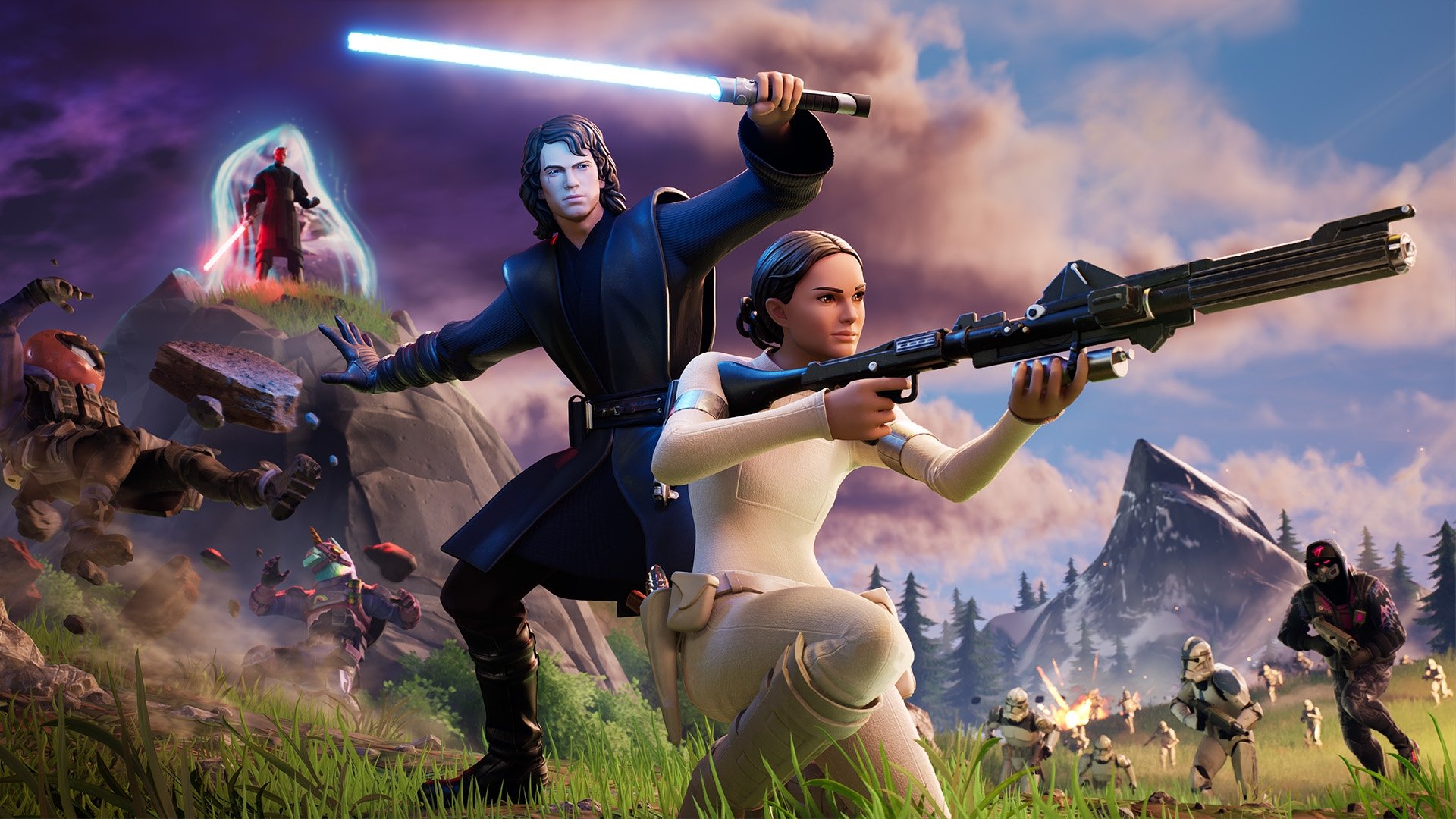 Addressed the following issues.
General
Some Back Bling's appear to float and appear detached from the Highwire outfit.
Trunks and branches of some trees move erratically.
Infinite Dab isn't infinite in the Lobby.
Multiple outfits may appear shiny/glossy
Battle Royle
Firing a weapon while sprinting and jumping may not register the hit.
Large Rocks on the Battle Royale Island are not providing as many materials when Harvested compared before v24.20.
Creative Mode
Damage not taken in Creative edit mode
Mobile
The Cobra DMR's scope may not display correctly
Save the World
SURVIVE THE HORDE!
Riggs is sending you to a mining expedition to gather supplies, but this mining expedition is overrun by the Storm… While traversing the volcanic island, survive grueling waves of husks and defend your resource bases. How long can you Survive the Horde?
This new mode is coming to Save the World on May 2 and will be available until the end of the Scurvy Shoals Venture season (June 21, 2023, at 8 PM ET).
NEW MAP
In Survive the Horde, you'll be well beyond the Storm Shield — at an old mining operation on a volcanic island.
The approaching Storm has split the island asunder, and you'll have to navigate across deep fissures full of lava as you traverse the island. You'll be defending three resource bases on the island — the Mine, Cavern, and Depot — with limited time to rush between them during breaks in the waves of enemies. Investing some resources in bridging these chasms will certainly be worthwhile!
GATHER SUPPLIES
The Storm is closing in fast, so there's no time to harvest. Breaking down objects with your Pickaxe won't yield any resources, which means you'll be reliant on the Supply Drops that appear between each enemy wave. These Supply Drops will deliver your weapons, ammo, and ingredients. Can you survive on these limited supplies alone? It's time to find out.
BUILD AND CRAFT
Build a fort, surround it with traps, and craft weapons to defend each of the three resource bases. If one of the resource bases is taken down, you'll receive fewer Supply Drops, and if all three are lost, then the expedition will cease! Use your resources and the time between waves wisely.
DEFEAT THE HORDE
Survive 15 waves of increasingly tougher enemies. Look out for Horde Waves where a strong enemy type will show up en masse, and for gameplay modifiers that can appear during a wave to mix things up! If you're reduced to 0 Health, your allies will only have a short amount of time to get you back up and into fray, and if your entire team goes down, the expedition will fail.
QUESTS AND REWARDS
There's a set of Horde Quests for you to complete, including Daily Quests that reward Battle Pass XP and Quests that reward Banner Icons and Sprays! There's also two Challenge Quests for Survive the Horde, which add difficult gameplay modifiers… but grant extra cosmetic rewards and Battle Pass XP upon completion.
CHALLENGE WEEK 1 – HASTY HUSKS (MAY 3 – MAY 10)
Damaging and eliminating enemies will just make the Horde move in more quickly! Even worse, if they get close enough to start damaging you, they'll start healing themselves. Focus fire to try to take them out quickly (and preferably at a distance!).
CHALLENGE WEEK 2 – MELEE MAYHEM (MAY 10 TO MAY 17)
Ranged weapons and ammo from Supply Drops are limited, and any ranged attacks made against Husks will ricochet off and also damage you. But on the bright side, your Trap damage and melee attack speed will be boosted, so put away those guns, craft some extra Traps, and start swinging!
BRAWL OF THE WILD RETURNS – MAY 3 AT 8 PM ET
From May 3 at 8 PM ET to May 31 at [time], the Homebase crew will once again need your help dealing with a wildlife outbreak! In the returning Brawl of the Wild questline, do whatever it takes to defeat the creatures, whether that means hunting them, taming them, or even electronically communicating with them. Completing this questline will reward you with the HeroGia!
GIA
"I'll show you how to run with wolves." – Gia
Standard Perk:Vital Bond

Tamed wildlife heals the player for 15% their damage, on attack.

Commander Perk:Vital Bond+

Tamed wildlife heals the player for30%times their damage, on attack. Also, when Heroes deal damage, they'll heal their tamed wildlife for 15% their damage.
EVENT AND WEEKLY STORE
THE POWDER KEG – MAY 3 AT 8 PM ET
Don't let the Husks mess with ye plunder — drop thePowder Kegon them with this loaded Bow. This weapon fires a keg arrow that explodes after 2 seconds.
BUCCANEER RAMIERZ – MAY 10 AT 8 PM ET
"Let's swab the deck with theseHhusks." – Buccaneer Ramirez
Standard Perk:Hand Cannons

Every10Lefty and Righty shots spawn a Cannon Ball, dealing 51 base Physical damage.

Commander Perk:Hand Cannons+

Every5Lefty and Righty shots spawn a Cannon Ball, dealing 51 base Physical damage.
BUG FIXES
Save the World bug fixes that were included in the Fortnite v24.30 update:
Fixed an issue that allowed players to bring over previous venture weapons to the new Venture Season.
Fixed an issue where the Husks would ignore the shelter in Evacuate the Shelter Missions
Download free Fortnite update 24.30 for PlayStation 4, PC, and Xbox One.