Fortnite update 3.68 (1.000.078) is rolling out on PS4, PC, PS5, Xbox One, and PC. According to the official Fortnite 3.68 patch notes, the latest update added new weapons, new Fortnite Skins, Spider-Gwen, map update and much more. Apart from this, today's Fortnite update 3.68 also includes performance improvements.
Previously, a major Chapter 2 Season 2 update added Doctor Strange, new weapons, features, new LTM modes, map changes, and much more. Unfortunately, since the last major update, players are still facing several issues with the game.
Today's Fortnite patch 3.68 will address a few of these issues. Read more details below.
Fortnite Version 3.68 Patch Notes – September 18, 2022
New Battle Royale
Map Update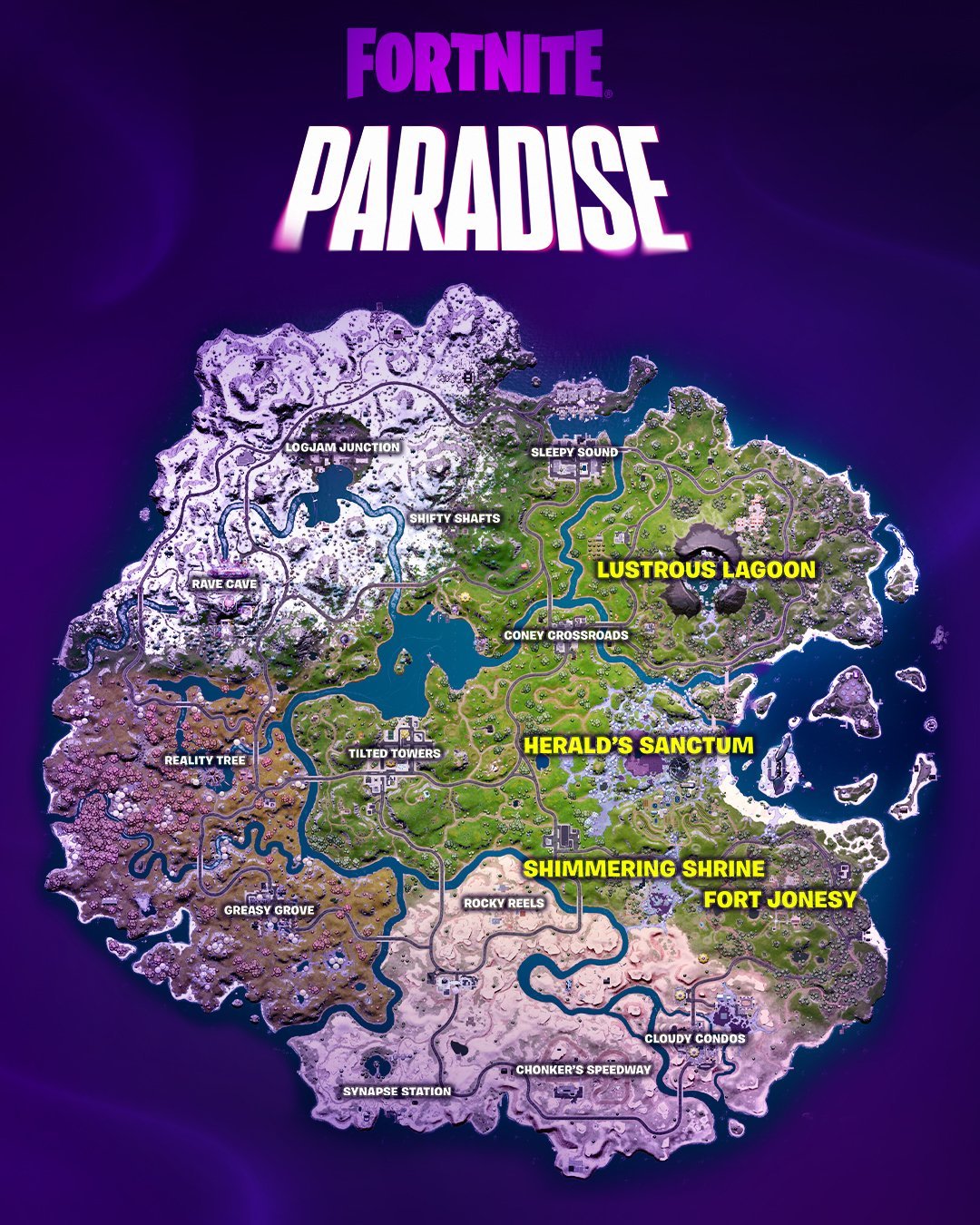 Battle Pass
BRING ME SNIPER LOVE
The Hunter Bolt-Action Sniper, which debuted in Chapter 3 Season 1: Flipped.
Speaking of weapons, Sniper weapons across the board (including ones still vaulted) have had their damage and their headshot multipliers increased. Expert marksmen and trickshotters rejoice, because now one shot could be all it takes to send someone back to the Lobby. Keep your head on a swivel and — if your aim is on-point — one-shot opponents with certain Snipers once again. (Even in Zero Build!)
Hunter Bolt-Action Sniper– damage and headshot multiplier increased
Hunting Rifle– damage and headshot multiplier increased
Automatic Sniper Rifle– damage and headshot multiplier increased
Lever Action Rifle– damage and headshot multiplier increased
Suppressed Sniper Rifle– damage increased
Semi-Auto Sniper Rifle– damage increased
Rail Gun– damage increased
Bolt-Action Sniper Rifle– damage increased
Heavy Sniper Rifle– headshot multiplier increased
Storm Scout Sniper Rifle– headshot multiplier increased
Boom Sniper Rifle– explosive damage increased
The EvoChrome weapons location.
The EvoChrome weapons can be found in Chrome Chests and are available in Uncommon to Mythic rarities!
Chrome's introduction caused the creation of theEvoChrome ShotgunandEvoChrome Burst Rifle. Find these weapons fromChrome Chests, then see their rarity increase the more you damage opponents with them. Take 'em from Uncommon to Mythic!


New in Season 4: Phase through walls! Throw a Chrome Splash at the walls to make them penetrable.
WEAPONS B.C.E. (BEFORE THE CHROME ERA)
Some pre-paradise things are alright… Use strategies from yesteryear with unvaulted weapons and returning Vibin' weapons:
Sidearm Pistol
Prime Shotgun
Lever Action Shotgun
Rapid Fire SMG
Suppressed Submachine Gun
Ranger Assault Rifle
Hammer Assault Rifle
Designated Marksman Rifle (DMR)
Hunter Bolt-Action Sniper
Grenade
Firefly Jar
Harpoon Gun
Shadow Tracker (Exotic weapon)
The Dub (Exotic weapon)
Boom Sniper Rifle (Exotic weapon)
Boogie Bomb (technically not a weapon but sounds like one)
Shockwave Grenade (also technically not a weapon but here it is)
A NEW KIND OF HIGH GROUND
In their fear of Chrome, some Island locations are seeking "safety" in the air — most notably Condo Canyon. Now calledCloudy Condos, attack from above in this expanding POI. One way to get up there? Use aD-Launcher, available in different places on the Island to help you gain higher ground.
PHASE THROUGH WALLS
Not even wood, stone, brick, or metal is a match for Chrome. An enemy built a structure for defense? Throw aChrome Splashat the walls to make the walls penetrable — jump right through the building and get the drop on your opponent!
New location: Herald's Sanctum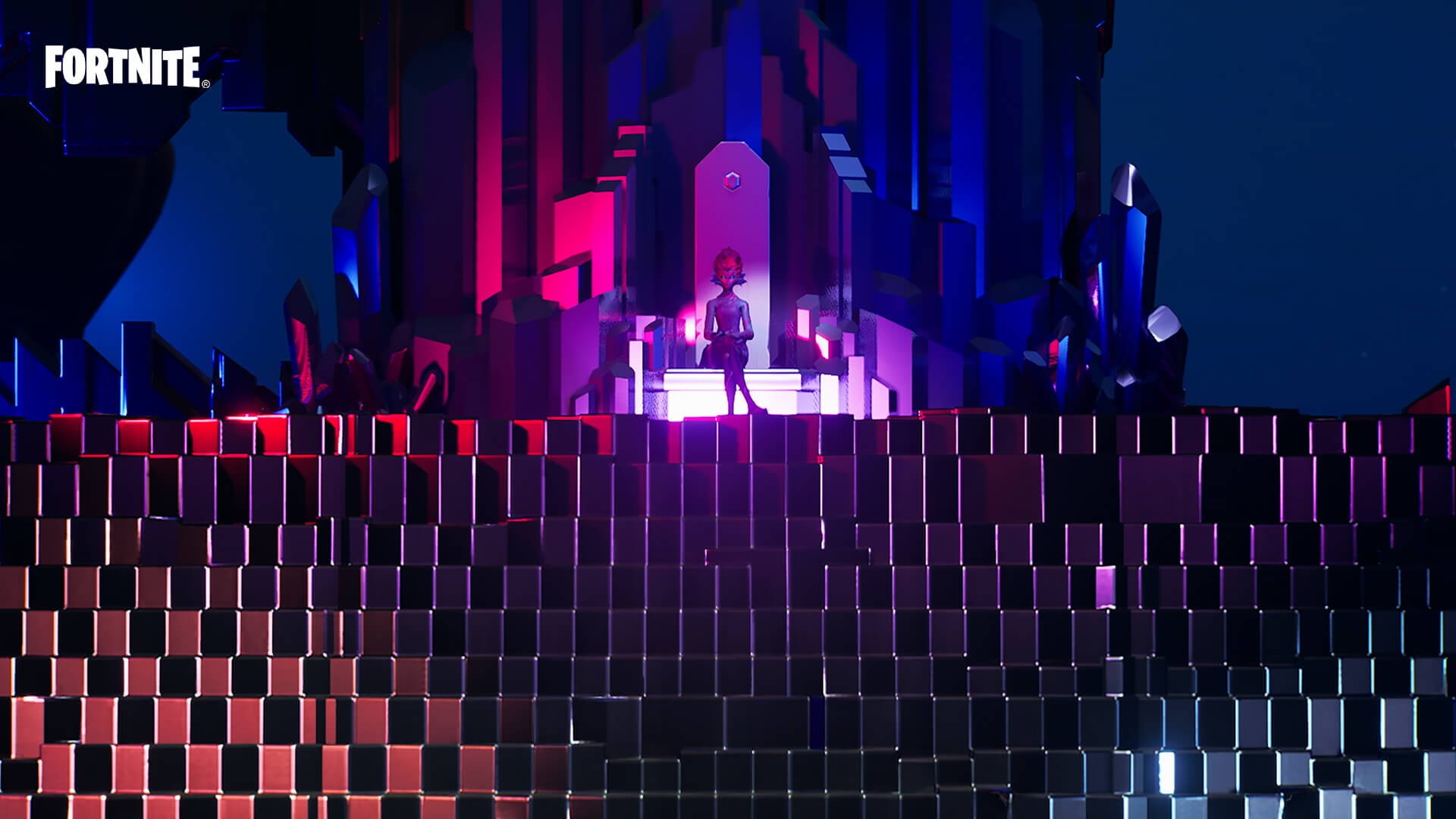 Skins
In Fortnite Chapter 3 Season 4: Paradise, a mysterious substance has appeared on the island. Chrome will consume all, chrome will be all. Embrace the chrome by turning structures chrome, making yourself chrome, and proving the power of chrome weapons.
You'll be pure Chrome for a limited time, meaning you'll be immune to fire damage. While Blobbed, you'll move faster, be immune to fall damage, and gain the ability to air dash.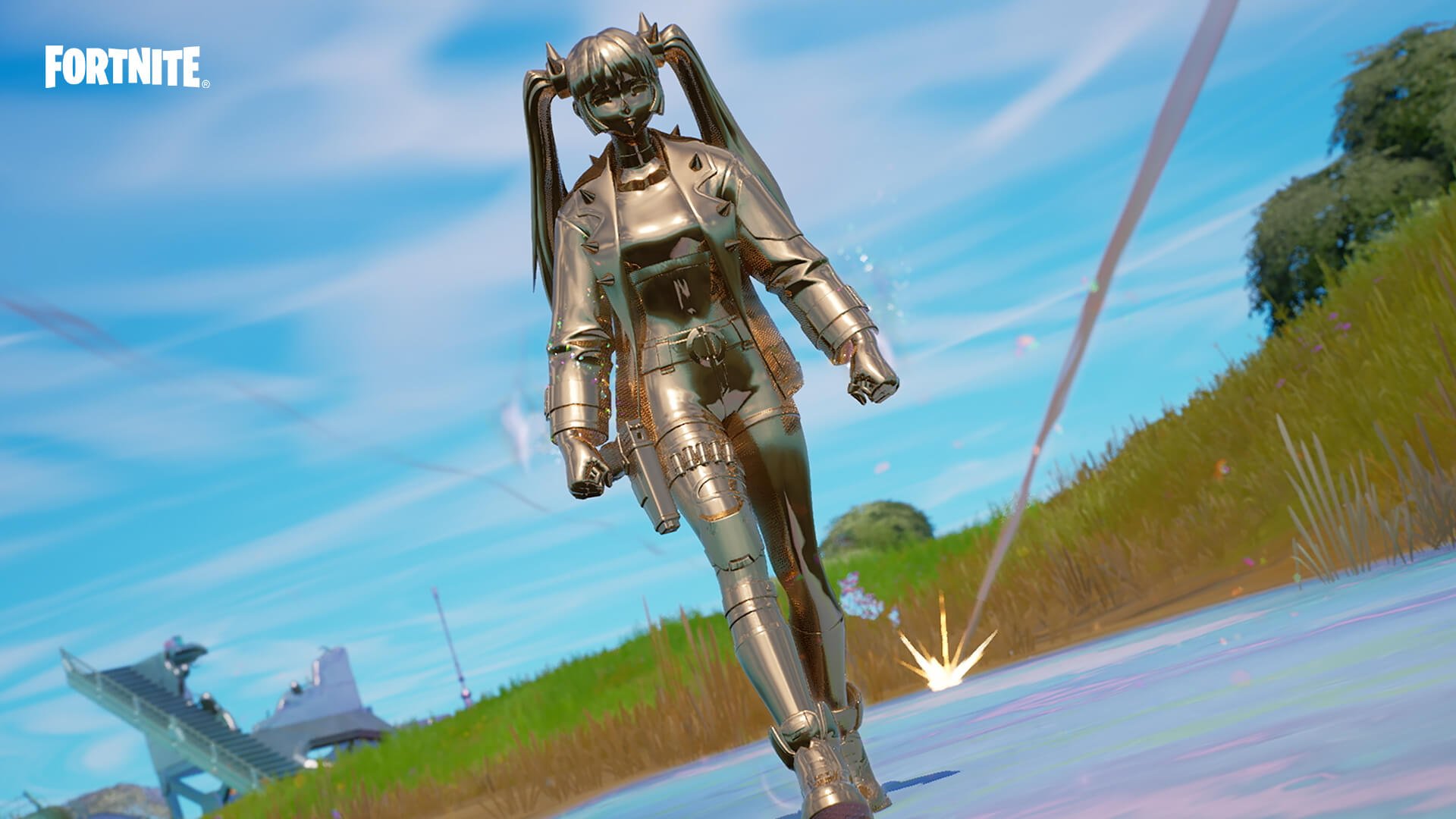 Fortnite Chapter 3 Season 4 Competitive including Arena reset, Divisional competitions, Late Game competitions, and more.
SypherPK Icon Series
1 Spray – The Spray & Weapon Wrap items can be earned for free in a SypherPK Icon Series Creative Map.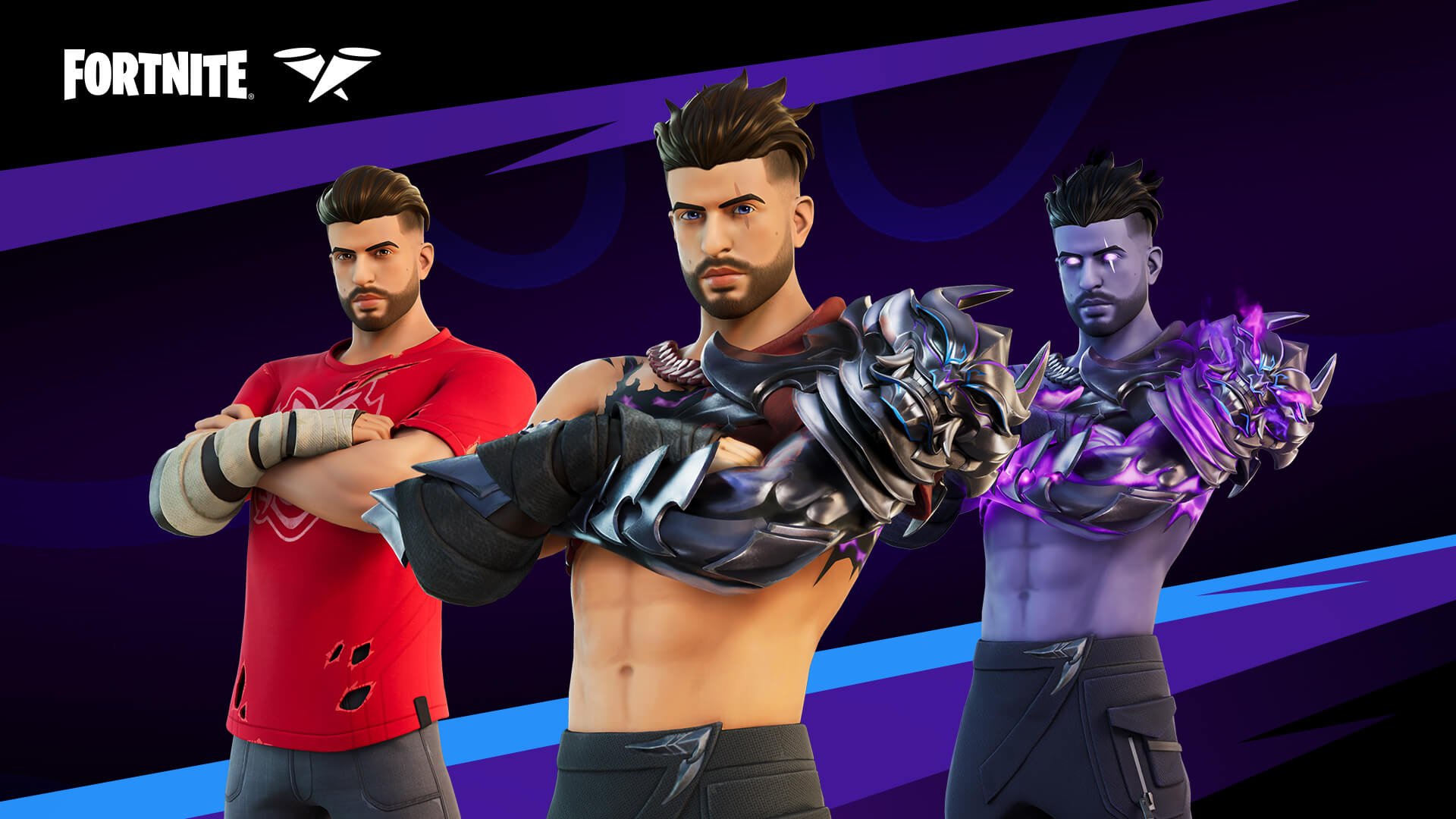 1 Emoticon
1 Animated Weapon Wrap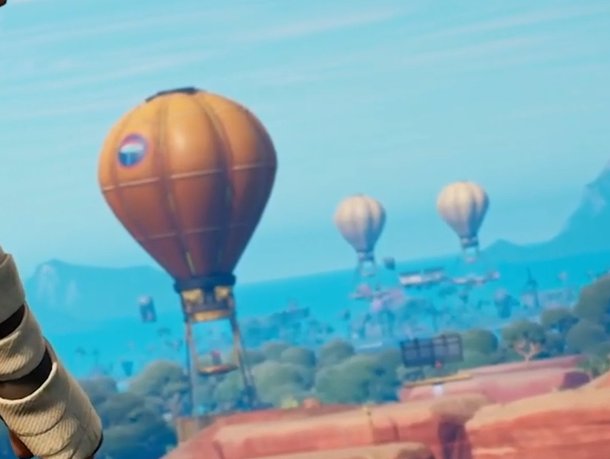 1 Loading Screen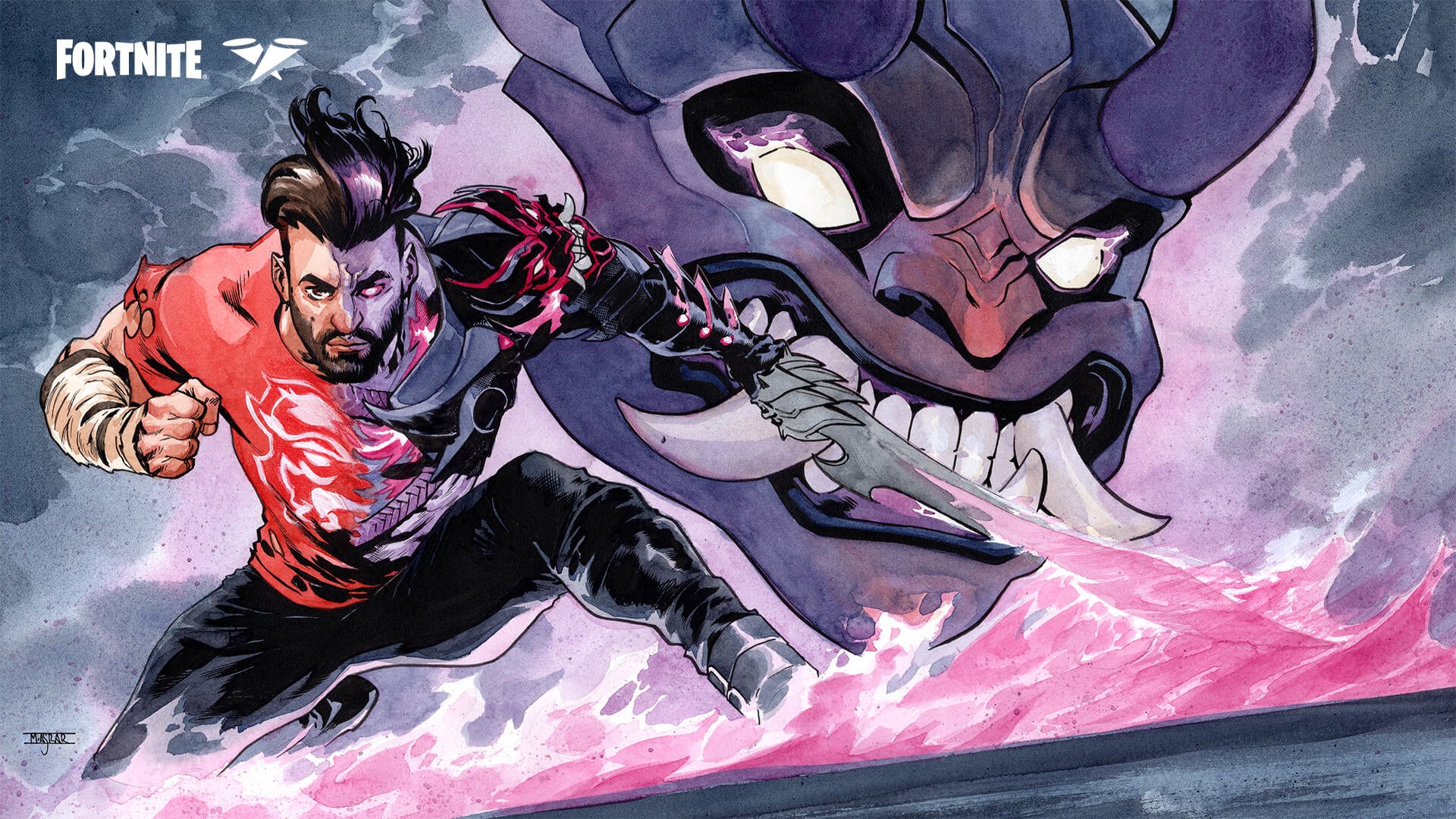 Bug Fixes
Battle Royale
Addressed a bug where driving a vehicle can sometimes clip under the map when impacting the ground
Fixed an issue where Radios in Published Islands will play the default track when disabled
Creative
Fixed a bug where Grapple Gloves can interact with Mutator Zones
Save The World
Addressed an issue where the screen flashes white when R.O.S.I.E. is fired at or around the player
Mobile
Fixed a bug the "Reset to last saved position" button in the HUD Layout Tool does not return all buttons to the last saved position.
Creative Mode
PORT-A-BUNKER
ThePort-A-Bunkeris a smaller, 1×1 version of the Port-A-Fort. This thrown item provides portable cover for players. It can be especially useful in Zero Build modes!
SLIDE KICK
A new player movement type has been added in this update. WhenAllow Slide Kickis turned on, if a player slides into another player or a destructible object, they will perform a sliding kick that does damage and has knockback. This can be turned on or off in the My Island Settings tab, the Class Designer device, or the Team Settings & Inventory device.
NEW IN CREATIVE DOCUMENTATION
The Prefab docs are grouped by theme, and contain a visual presentation of the Prefabs by category. As an example, if you're looking for ocean or beach-related Prefabs, you can look up all available Prefabs that fit that theme in the Seaside Prefabs doc. We hope this helps you find the Prefabs you need for your awesome island design!
If you're looking for pages on gameplay mechanics for your island, theGameplay Examplessection is now calledExploring Gameplay. We hope this renaming helps clarify the information you can find here.
OTHER UPDATES
DEVICE UPDATES
For device options with numeric values, you can now click inside the value field and directly type in a numeric value. This is enabled on the following devices:
Billboard
Button
Capture Item Spawner
Campfire
End Game
Item Placer
Level Instance
Player Counter
Player Spawner Pad
Note: The numeric input is disabled on Xbox Series X|S and Xbox One due to an interaction issue that we are working to fix for the v22.10 update.
BUG FIXES
PREFAB & GALLERY FIXES
Fixed an issue where some floors with grass blocked player movement and weapons, or made players walk above the grass.
Fixed an issue where the leaf piles inSpooky Prop Gallery Bwere not destructible. The previous indestructible versions were added to theIndestructible Gallery.
Fixed an issue with a carpet in theNo Collision Gallerywhere a carpet was not displaying the correct texture.
Fixed a collision issue for some half-walls inThe Shark Wall Gallery.
Known issue: Some tree and bush assets have broken textures, which we are working to fix for the v22.10 update.
DEVICE FIXES
Melee Designer:

Fixed issues associated with mantling while performing charge attacks. Players can no longer mantle during charge attacks.
TheJump Attack: Knockbackoption is now impacting players correctly.
The hammer now has theSprint Attack: Energy Costoption as expected.
A player cannot attack when theLow Energy Multiplieroption is set to0.0Xand the player is out of Energy.
Fixed an issue that occurred whenSecondary Actionwas set toNo Action.
Known Issue: Due to an unforeseen issue, theSecondary Actionoption currently has 3 options all labeledDodge Only. These perform identically, and we will address this issue in the next update.
Fixed an issue where Radio devices would play the default track when disabled.
Fixed an issue where not all Tracker objectives in the HUD would appear if they were activated rapidly.
Fixed an issue where a disabled Prop Manipulator could take priority over an active one.
Fixed an issue where theItem Resourceoption was missing from the Prop Manipulator's Customize panel.
Fixed an issue where one Wildlife Spawner'sDismountoption would affect wildlife spawned from other Wildlife Spawners.
Fixed an issue where the Accolade device was inconsistently highlighted when included in a multi-selection.
Fixed an issue where Guards spawned with theCan Be Hiredoption set toNocould not be changed to be hirable with the Hire Conversation.
Fixed an issue where the Character device did not play an emote after the player stepped over the trigger.
Fixed an issue where the Grapple Glove interacted with Mutator Zones.
ISLAND FIXES
Fixed an issue where players had access to another player's My Island tab when island edit permissions were set to Everyone.
GAMEPLAY FIXES
Fixed an issue where players did not receive elimination credit if they left the match early.
Fixed an issue where theJoin in Progresssetting reverted back to the default after the option was changed in My Island.
Fixed an issue where the player destroyed indestructible assets while riding a wolf with an Infinity Blade.
Download free Fortnite version 3.68 for PlayStation 4, PC, and Xbox One.