Company of Heroes 3 update 1.1.5 is rolling out on PC(Steam) and Xbox One. According to the official CoH3 1.1.5 patch notes, the latest update adds several quality-of-life improvements, gameplay changes, bug fixes and more. Apart from this, today's Company of Heroes 3 patch 1.1.45 also made some small adjustments to Challenges.
Since the last patch, players are facing several problems with the game. Today's Company of Heroes 3 patch 1.1.5 will fix a few of these issues.
Check out more details below.
CoH3 Update 1.1.5 Patch Notes – June 7, 2023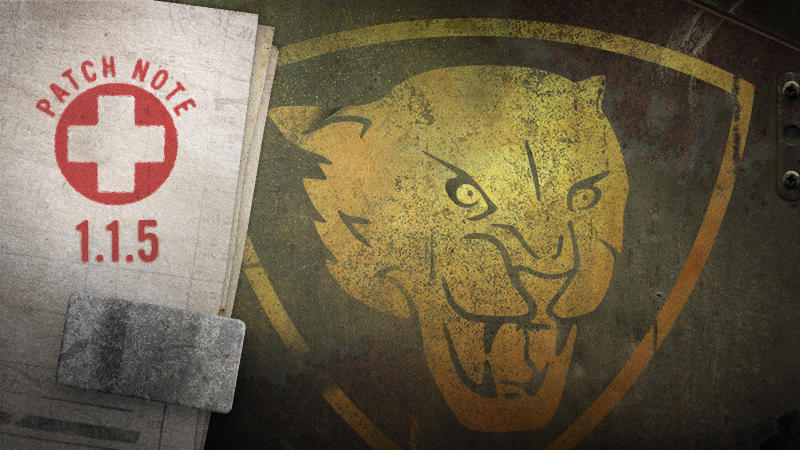 Audio improvements
Additional intel warnings
New sound effects audio mixes
Gameplay feature improvements
Camera height
Event cues
Player names and colors
Gameplay changes
Plane and loiter changes
Mignano Gap and Gazala Landing Ground map fixes
A new 3 vs 3 map available in:
Skirmish
Custom games
Co-Op vs AI
Several improvements to the single player experience
Italian campaign bug fixes
NEW CONTENT
Catania Crossing – 3 vs 3 Map
Adding a new 3 vs 3 bridge map released exclusively for Skirmish, Custom Games and Co-Op vs AI modes.
A return to classic CoH bridge maps, based on the Allied Landings in Sicily.
Features dense urban combat around critical bridge crossings, perfect for those who wish to hunker down and outlast their enemy.
GAMEPLAY CHANGES
Audio
British Forces – War Cry ability
All players will now hear a trench whistle followed by a crowd swell indicating the ability has been activated.
Camera
The camera now allows players to zoom out an additional 5 meters using the scroll wheel increasing the overall zoom level.
Event Cues
Event Cues are now aligned over top of the minimap.
Event Cues priority has been adjusted across the board to prevent less important cues taking over more relevant ones.
Event Cues now allow players to click and select units behind them.
Event Cues are now limited to how many can display on screen at the same time
The background transparency of Event Cues has been reduced to improve readability
Event Cues lifetime on screen will adapt based on player interaction. Event Cues that are not interacted with will be unchanged. Event Cues that are clicked will be considered "seen" and their total lifetime will be reduced by 5 seconds. For example:
A 'grenade incoming' event cue appears on screen. The player clicks on it after 10 seconds, the event cue immediately disappears as its total lifetime has been reduced to 5 seconds when becoming 'seen'.
The same event cue appears on screen again, this time the player clicks on it after 1 second: the event cue will be considered 'seen' and will remain for 4 more seconds, as its total lifetime has been reduced to 5 seconds.
Maps
Gazala Landing Ground
Minor adjustments to Strategic and Victory Point locations to ensure the Western points favor the Southern team and Eastern points favor the Northern team.
Mignano Gap
Improved the southernmost engagement area (the bottom of the valley) to be approachable from more angles
Removed cover from Greek staircases to prevent unintended balance issues.
Territory layout adjusted to ensure a fair dispersal of munitions resources near each Team's HQ areas.
Planes
The intent of the changes to airplanes and loiters is to deliver more believable-looking visuals along with better responsiveness and game feel. When a player clicks, it's essential that the feedback on the ability be more immediate. As always, we are looking into new ways to bring you an immersive experience, so we've adjusted the visuals and deformation on airplane crashes, dives, and projectile speeds.
Standardized airplane arrival times:
Utility based airplanes (includes smoke & recon runs): 3 seconds
Strafing runs: 5 seconds
Bombing runs: 7 seconds
Airplanes now start their dives earlier to allow for a less aggressive angle.
Airplanes speed increase while loitering from 36 m/s to 72 m/s.
Airplanes turn angles are increased from 25 degrees to 60 degrees.
Adjusted Airplane crashes to create deformation and include a new effect.
Adjusted Airplane crashes to damage environmental objects.
Adjusted Airplane debris to last longer.
Adjusted Airplanes doing dives to only drop the projectile when at a distance from the target as opposed to only when on top of the target.
Adjusted Airplane abilities flares to match the center of the ability reticule.
Adjusted Airplane abilities reticule colors to match the proper intention of the ability (green for utility, red for damage)
Airplanes performing paradrop abilities are now invincible.
Airplanes performing Mark Target abilities now show a proper indicator on the target.
Airplane Weapon & Projectile Changes
Adjusted projectile speeds overall to be 2x to 3x times faster.
Adjusted bombs to have a 1.5x damage modifier against buildings and emplacements.
Adjusted deformation to better match the area of effect of some of the explosions.
Adjusted strafing runs to have an area of effect of 45m length.
Adjusted strafing runs to cover the area within 1s as opposed to 3s.
Loiter changes
Loiters no longer acquire new targets in base sectors.
Loiters now display a ground indicator that reflects the target acquisition area.
Loiters now display an indicator on top of the unit they are targeting.
Loiters now properly display the time left for the ability to end.
Loiters now take longer in between passes.
Afrikakorps
Stuka Dive Bomb munition cost from 250 to 150.
Wehrmacht
Fragmentation Bomb now drops 6 bombs instead of 4.
Fragmentation Bomb now has two airplanes in formation.
Plane bug fixes
Airplanes performing a Mark Target will now leave the field properly if the target is destroyed.
Loiter airplanes no longer leave the field pre-emptively which was causing instances where instead of two airplanes loitering there would be only one.
Various Audio fixes missing voiceovers in different airplane abilities.
Player Names
A new bindable hotkey has been added to the Controls settings, allowing players to customize the button to temporarily toggle player names. Default has been set to CTRL.
A toggle for player names has been added to the game settings both while in a match and in the main menu
ON: Player names will be permanently displayed under the unit decorator.
OFF: Player names will not display under the unit decorator permanently, but players will still be able to toggle them temporarily using their assigned hotkey.
Player names will be displayed on unit information cards.
Player names will be using player's selected color scheme in the UI (compatible with both team and unique colors). This will apply to names displayed in the RTS layer, on the unit card and in the player list.
Unique team / player colors
Team and Unique colors now apply to player names.
Team and Unique colors now apply to units' health bars on the unit cards.
Territory point flag and capture UI now uses team colors rather than unique colors.
Player List
Added a tooltip when hovering with the mouse on Battlegroups in the Player List, containing the Battlegroup name and a brief description.
All Battlegroups from each player's loadout will now be visible in the player list: it will no longer be possible to check which Battlegroups other players have picked.
Player names will respect the color scheme chosen by the player in the Gameplay settings: when Team Colors are enabled, the player will be assigned the blue color, allies the yellow color and opponents the red color. When enabling Unique Colors, the player's team will be assigned the cold color palette, and the opposing team will be assigned the warm colors palette.
Team 1 and 2 background colors standardized to blue for player team and red for opponents' team.
Bugfixes & improvements
Fixed a save issue where the objective UI language was incorrect when loading a save that was made in a different language.
Fixed an issue with the main menu background not appearing.
Improved indication of resolution on the settings screen when borderless Fullscreen window mode is selected.
Improved mouse compatibility and clamping while in windowed mode.
Textbox now properly displays when chatting with friends.
Audio
Added a new sound effect to campaign map captures.
Added an intel announcement for allied-controlled points that are attacked or taken by the enemy.
Afrikakorps Mortar Units have found their voice. Fixed an issue where recrewed Afrikakorps Mortar Units would have no voice lines.
Capture point now always plays capture sound when neutralized.
Fixed audio sound effects when capture points are neutralized.
Fixed certain British vehicles not using American lines after being restored by the American recovery vehicle.
Fixed unnecessary intel message that played when using a CWT truck to recrew a team weapon.
Paratrooper Squad's M1 Carbine now uses unique firing sound effects.
Recon ability sound effects will no longer be heard in the fog of war.
The Humber 15mm turret's sound effect now correctly matches fire rate and animation.
US Forces halftracks now uses different audio after being upgraded.
US Forces Intel referred to pathfinders as scouts when deployed from HQ. They are now correctly referred to as pathfinders.
Victory and Defeat music on the results screen is now no longer affected by the muffling effect on remaining battle sounds.
Voice over
Fixed silent voice over line at the end of the Defend Potenza mission.
Intel voiceover warnings for weapon crews such as Anti-Tank guns and Mortars did not play when the unit was lost. Warnings now play correctly.
M2A1 Howitzers now has working voice over lines.
Refined the voiceover selection logic to reduce the repetition of memorable lines.
Squads garrisoned in buildings now give a voiceover warning when the building is at risk of being destroyed.
Victory and Defeat screen voiceover will now always play.
Art
Afrikakorps Panzergrenadiers now understand how boots work, therefore their legs no longer clip through their boots. It's leg day!
Anzio Annie crew now stands on the gun, where they should be.
British Forces M1 Pack Howitzer Team now uses the correct models and portrait.
Colors on the Afrikakorps Bersaglieri squad rifles have been adjusted to better match the unit.
CWT AA Mount seat no longer clips through benches.
Fixed smoke trails to match team colors.
Flame attacks correctly apply charring to vehicles.
Heavy machine guns no longer floats when the M8 Greyhound is destroyed.
Kattenkrad Recon Vehicle now produces debris when destroyed.
US Forces M1 carbine now uses the correct semi-automatic animation.
Gameplay
Fixed a scaling issue where unit paths would be the wrong size on the minimap.
Fixed an issue where the cover dots indicators would be rendered floating in the air.
Fixed an issue where the game was not updating the player correctly when an enemy neutralized one of the player's team-controlled sectors, and still showing the neutralized territory as player owned. With this change, after a point is neutralized by the enemy team, the player would correctly see it as neutral on both the RTS and the minimap/tactical map layers.
Fixed an issue where the minimap did not orient north correctly.
Fixed an issue where units got stuck when trying to exit certain buildings while retreating.
Fixed an issue with some environmental vehicles being targetable as if they were enemies.
Fixed A.I. players not supplying a direction to directional targeted abilities. This A.I. will now be using directional targeted abilities, such as the German Wespe Creeping Barrage veterancy ability.
Fixed several instances of overly zealous infantry running towards the enemy when retreating.
Fixed several issues related to bridges not correctly having cover.
Loiter planes no longer disappear off map while performing abilities.
Updated Line of Sight generated by capture points to be more consistent with past CoH games.
Localization
Added Japanese text display improvements.
Adjusted and simplified tooltip text throughout the game.
Fixed several typos and inconsistencies in texts.
Fixed an issue with subtitles in Campaign not appearing at the correct time.
Improved localization in all languages and integrated missing translations.
Maps
Added missing cover to several objects in the environment.
Fixed an issue on Aere Perennius where the map zone/territory would be drawn incorrectly between ruined buildings.
Fixed an issue where certain buildings would make units garrisoned inside invincible.
Fixed an issue where territory lines did not display correctly on stairs.
Fixed missing collision on large standing fuel container on L'Aquila map.
Fixed several issues with indestructible hedges.
Fixed several issues with small objects taking up too much space and blocking unit movement.
Updated balustrades to provide cover as expected (identically to stone walls).
Updated hangar assets to no longer provide cover. Suspended sections were wrongfully providing cover to units beneath them.
Updated map edge visuals on Torrente, including railway tunnel and rail lines.
Improved width of impasse around some cliff areas across multiple maps to reduce clipping.
Modding tools improvements & bug fixes
Added first ability archetype "equip_and_fire_weapon". This archetype is intended primarily for infantry to replicate the functionality of abilities such as grenades or panzerfausts. It will equip a weapon of the chosen name or hardpoint index and fire it X times at the target. The caster entity(ies) must have the weapon assigned to that hardpoint in order to cast.
Introduced "custom properties", which allow modders to adjust the variables that will be read by state tree scripts to allow variations of existing ability archetypes. Custom properties are only used for a specific ability state tree script, however any ability that references that state tree script can re-use the same variable names to create the same effect.
Introduced the concept of an "ability archetype" — These are template abilities that can be cloned to easily create variations using custom properties. For now, this is just the "equip_and_fire_weapon" ability with the potential to release more in the future. Previously, if you modded an ability like the rifleman's grenade, it could only ever throw that specific grenade. Now a modder could adjust which weapon to swap in and how many shots to fire by copying the equip_and_fire_weapon ability and changing those properties.
It will also be possible to use custom properties to adjust values on some of the abilities that do not yet have a formal archetype created, such as any of the flight abilities we reworked this patch and abilities such as Repair, which now exposes several tuning handles to adjust the repair amount.
Tuning pack mods can now have their files reference each other without crashing on load
Updated the default atmosphere to the latest day lighting version, this should improve the modding experience with default settings.
Performance
Fixed a crash that would sometimes occur when skipping a cutscene.
Fixed an issue where capped fps was higher (by as much as 10fps) than the set cap due to sometime not being accumulated frame-to-frame.
Reduced memory increases across missions.
Single Player
Fixed an issue that caused some objectives to be started multiple times.
Fixed an issue where campaign save/load would become inaccessible after creating a skirmish game in single player.
Fixed a crash that sometimes happened when loading a save game.
Fixed mission failed dialog in certain campaign missions.
Fixed several issues of missing voiceover dialog in campaign missions.
Fixed several issues with camera fadeouts flickering or happening at the incorrect time during mission sitreps.
Dynamic Italian Campaign
AA Emplacements can no longer shoot at Supply Crates.
AA emplacements no longer attack ships in the single player campaign.
Added a fix for a specific Save/Load issue that affected a kill counter not updating properly in Fire with Fire mission.
Added Relevant requirement text to the Heal, Repair, Encircle abilities when out of range.
Adding correct portraits to Supply Drop Crates.
Displaying correct description text on Supply drop Crates.
Adjusted description for the following UK Artillery company abilities/upgrades to more accurately match their functionality in-game:
Battle Hardened – Raises minimum Veterancy Level of Gurkha Rifles to 2.
First Class Fighting Men – Raises minimum Veterancy Level of all infantry squads to 1.
Adjusted out of bounds vista in Salerno to make for a smoother transition in the distance.
Adjusted timing of Conti's Voice Over so it no longer overlaps with the sitrep.
Assassinate Baumann object will no longer auto-complete and the mission can be played.
Campaign Map A.I. no longer uses bombardment abilities from its ships and howitzer emplacements outside the playable area.
Combat music no longer starts immediately after intro to the Pomigliano airfield mission.
Companies requisitioned through a seaport now have the proper cost modifiers applied to their Heal and Repair abilities.
Disabled the forward artillery ability in Salerno until the player gets access to a base.
During campaign skirmishes, enemy squads no longer pick up supply caches at the start of the 'Recover Discarded Supplies' bonus objective.
Enemy companies in the single player campaign now use recon abilities more consistently.
Errant intel no longer plays before Corporal Conti's objective outline at the beginning of random encounter skirmishes in the Italian Campaign.
Fixed a bug in the Italy campaign that caused the bombing run to fail after capturing 3 towns in the Volturno Line.
Fixed a bug in which narrative lines in the Ice Cream event could play out of order.
Fixed a narrative bug in the Winter Line mission where a line's audio was assigned to the wrong character.
Fixed a narrative bug in the Operation Morning Glory mission where a line's audio was assigned to the wrong character.
Fixed a narrative bug in the The Great Ammo Robbery mission where a line's audio was missing and assigned to the wrong character.
Fixed an issue causing input to be blocked when exiting loading screens in certain cases
Fixed an issue in the Anzio mission in the Italy campaign where enemy units would spawn during a cutscene.
Fixed an issue on certain campaign missions where US Forces infantry were not properly displaying veterancy options.
Fixed an issue where Paratroopers would get stuck in specific areas of Ortona.
Fixed an issue where Partisan capture ability would sometimes not do anything
Fixed an issue where the British Armoured Company Fuel Airdrop tooltip was incorrect when it was upgraded to drop 3 fuel crates and still referred to 2.
Fixed an issue where the Destroying the Gun's objective in the Italy Campaign mission in Gela would not complete properly before ending the mission.
Fixed an issue where units could have more movement points than their max movement points upon a new turn if they lost some supply on the previous turn
Fixed an issue with certain bridges on River Crossing Rescue not allowing vehicles to cross properly.
Fixed an issue with certain bridges where paratroopers would be unable to cross them after spawning on the wrong side.
Fixed German Mechanized Company that retreated on the Campaign Map near Camino that would get stuck and become un-targetable.
Fixed an issue that would make a company unusable if they were paradropped onto a destroyed town.
Fixed an issue where C-47 transport aircraft that were spawned in airfields that were captured by companies with the Air Support trait weren't displaying in the airfield management page.
Fixed an issue where planes were spawned hovering over Foggia if it was captured on the same turn as the objective to capture it was started.
Fixed an issue where ships moved via the Transfer Seaports ability weren't able to move on following turns.
Fixed an issue where the population cap was not increasing properly when picked as a reward for completing the southern foothold objective.
Fixed an issue with the Campaign map torpedo ability when used from Carriers that allowed it to be used against enemy land units and friendly ships.
Fixed lighting on battleships.
Fixed Partisan support ability sometimes not being selectable in skirmish/mission
Fixed post mission death animations for defending company playing on top of the initiating company
German Companies can no longer heal within the first 10 turns unless they are near a Hospital or Triage Centre.
German Company affecters/icons correspond with their Company Type
In the Anzio mission, aircraft can now be used without being shot down if the Destroy AA Guns objective was previously completed.
In the Enigma retrieval mission, added a small lump sum of manpower when the special aid station is captured to allow for limited reinforcements. The limited amount is to preserve a raiding party/commando fixed force feel that is smaller in scope than a typical skirmish or a larger scenario. A notification to the player is given when they get the resource.
Italian Campaign Finale Mission – Fixed an issue that prevented description text from appearing on the Swap Company ability button.
Navy Salvage and Repair abilities have been moved so they are no longer overlapped by other abilities
Removed friendly fire damage from area of effect abilities like Barrage, Bombardment, and Bombing Run in the Campaign.
Repair and Heal cost no longer increase on Save/Load
Re-trimmed boundaries in Calabria prologue so mountainous regions are more reliably recognized as impassable terrain.
Smoothed airplane turning for certain bombing run and supply run abilities.
Some missions in the Italian campaign now only trigger once.
The enemy territory that exists directly East of the player base in Gela now becomes player owned once the territory point to its north is captured by the player.
The Foggia mission now correctly registers when intel has been destroyed.
The Paratrooper tooltip has been updated to reflect that Paratroopers can be paradropped anywhere outside the enemy base, rather than only within friendly territory.
The rewarded Destroyer is no longer stuck at the seaport after repairing the seaport
Tiger Heavy Tank call-in can no longer get stuck behind the Wehrmacht HQ on the Winter Line map.
North African Operation
Corrected historical facts on a loading screen that claimed Italian and German troops clashed with British forces in 1940, when German forces did not arrive until February 1941.
Finale Mission – Fixed units clipping into each other during the introductory camera pan.
Fixed an issue where players had access to battlegroups from other factions in the desert village ambush mission.
Fixed an issue where destroying enemy vehicles for an optional objective would complete the primary mission objective and end the mission early.
Fixed an issue where sometimes victory cinematics at Tobruk would play twice.
Updated minor timing issues with camera sequences.
Skirmish
The Panzergrenadier Unit from the mechanized reserve can no longer equip MP40 in campaign skirmishes.
Tutorial
Adjusted the first few steps of the tutorial to restrict what the player can interact with. This change should improve clarity, limit confusion and guide new players more directly.
Fixed a minelaying tutorial tooltip staying active indefinitely.
Fixed an issue in the tutorial in which hint arrows were not being removed upon objective completion.
Fixed an issue that prevented some hint messages from appearing.
Minor additional instruction hint added to the aid post tutorial sequence.
Stability
Improved desync handling to only remove the desynced player allowing the match to continue.
Fixed a crash that occurred when a voice over line was unavailable.
Fixed a frequent Italy Campaign crash triggered by a deleted capture point.
Store / Cosmetics
All soldiers in Captain's Retinue squad will get appropriate cosmetics instead of just the Captain.
Fixed a bug where the granted item window does not show the correct rarity color.
Winter Tundra Panzer IV's turret accessories no longer flicker.
Winter Tundra Wirbelwind no longer leaves floating objects behind when destroyed.
Fixed issue with UK truck bed not getting camo.
Fixed issue of DAK Left Behind StuG III D not being available as an offer in the store.
Amazon Night Fighter vehicle crews now have their intended camo.
Download free Company of Heroes 3 update 1.1.5 on PC.