Code Vein 1.40 patch notes is now available for PS4 players. According to the Code Vein 1.40 patch notes, the latest update added 'God Eater' content and gameplay changes to the game. Apart from this, Code Vein update 1.40 also includes stability improvements.
Previously, a minor update was released with various bug fixes. Unfortunately, many players are still experiencing a number of issues while playing the game. Today's Code Vein update 1.40 is expected to fix a few of these issues. Check out more details below.
Code Vein 1.40 Changelog
<Additional Content>
Added "GOD EATER series collaboration" content.
By wearing items and wearing frames in photo mode, you can enjoy photo shoots as if you were entering the world view of GOD EATER.



The music of the "GOD EATER" series has been added to the jukebox radiocasse in the base.
-GOD EATER – The Wolf's Rose
-GOD EATER BURST – In the Sun
-GOD EATER 2 – Steel Fortress
-GOD EATER 2 – To the Endless Battle
-GOD EATER 2 – A luxurious moment
-GOD EATER 2 RAGE BURST – With His Promise in His Heart
-GOD EATER 2 RAGE BURST – Days Dreamed
-GOD EATER 3 – The Navigation of Death
-GOD EATER 3 – Under the Sun
<System Changes>
Added anitem to make the player's blood-sucking fangs transparent in "Config".
You can search in a state that seems to remove the blood-sucking fangs.
It is not reflected in the event scene.

In the "Grooming" screen of the base, it is now possible to display theblood-sucking fangs and mask that the player is equipped with.
If the blood-sucking fangs are transparent in the "Config", it will not be displayed.


<Photo Mode Changes>
In addition, in order to enjoy the photo mode, we have updated the following.
Added the item of "Additional adjustment" to the special effect.
Added display settings for the player's mask
Added a photo frame.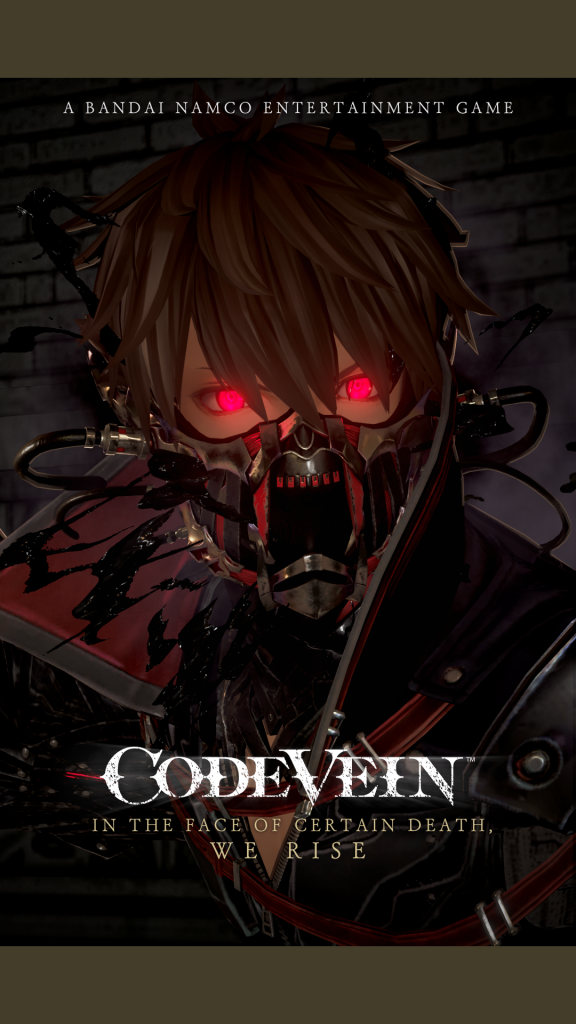 Deleted some photo frames.
<Other>
Fixed some crashing.
Added performance and stability improvements.
Other minor under the hood fixes.
Code Vein 1.40 is now available for download.