Animal Crossing update 2.0 patch notes details are now available for Switch players. The latest Animal Crossing patch 2.0 will add new changes, additions, options, and fixes.
Previously, a big update was released with new changes and fixes. Unfortunately, since the last update, many players were experiencing a number of issues when trying to play.
Read more details below.
Animal Crossing update 2.0 Patch Notes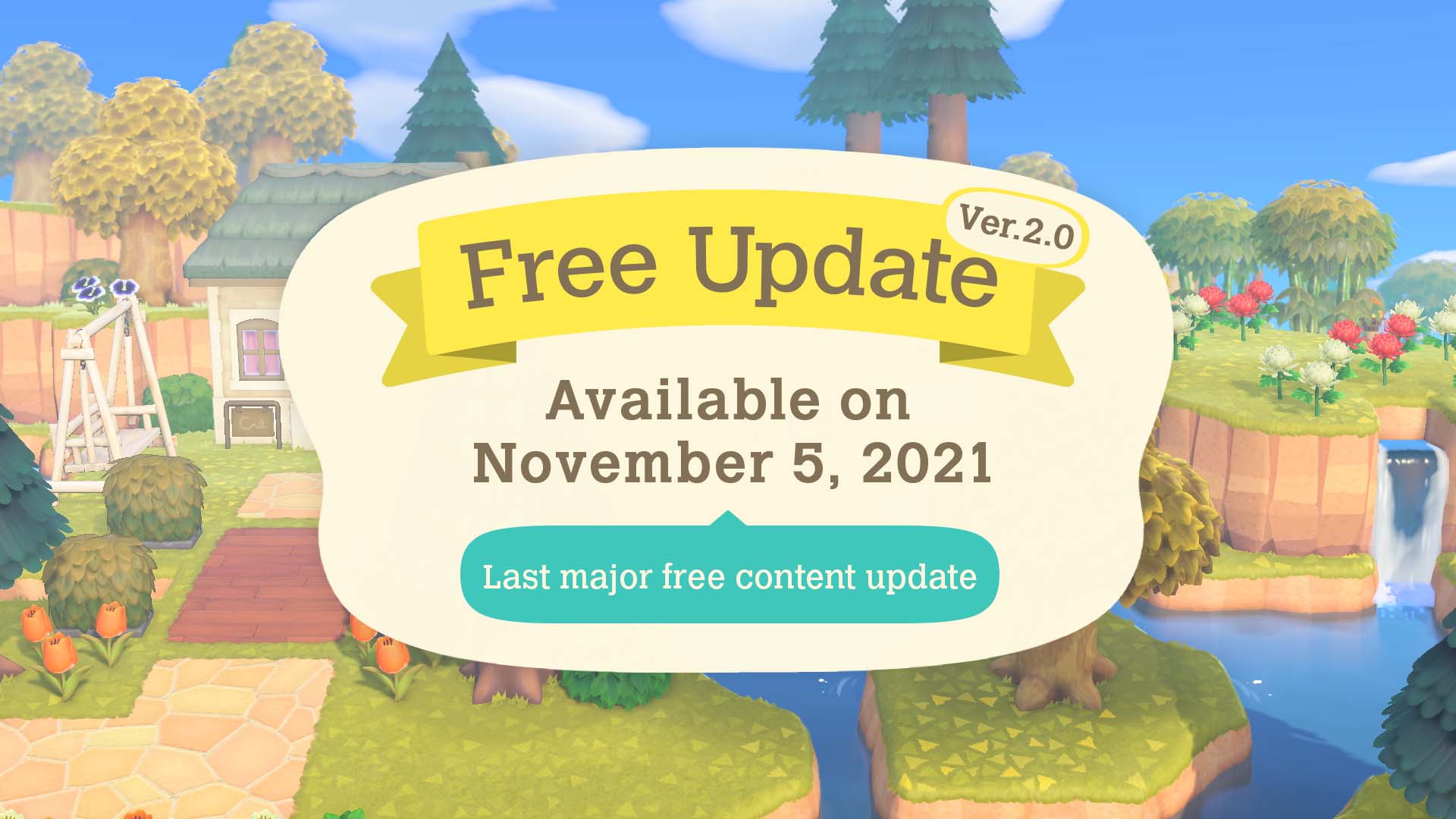 New fences & fence customization
11 new hairstyles & reactions
Pro Camera Update
New Nook Phone app, Island Life 101
Redeem miles for items
New external storage
More K.K. Slider songs
Gyroids return to Animal Crossing.
New tool, ladder set-up kit, that allows you to freely place permanent ladders.
Animal Crossing Happy Home Paradise Paid DLC also coming.
Characters with dreams come to the island and you have to build the perfect home for them
Select an island for them
Place the requested furniture and start designing (including lighting, wallpapers, etc)
Build fences, place trees, paths and more.
You can define the sizes of the interior, place walls, columns and even select a soundscape. You can also polish stuff.
You can also design other facilities as well.
You can share designs online and follow other designers.
This expansion pack is also included in the new Nintendo Switch Online tier
Save data will still be available for use after downloading the update. If the system is connected to the Internet, the update will download and install automatically.
All players must be using the same version of the software to play together. Please make sure you have the same update version as the person you are playing with.
Download links for Animal Crossing update 2.0 will be available on November 5, 2021.